Ecologist Madhav Gadgil wins Tyler Prize
Comments::DISQUS_COMMENTS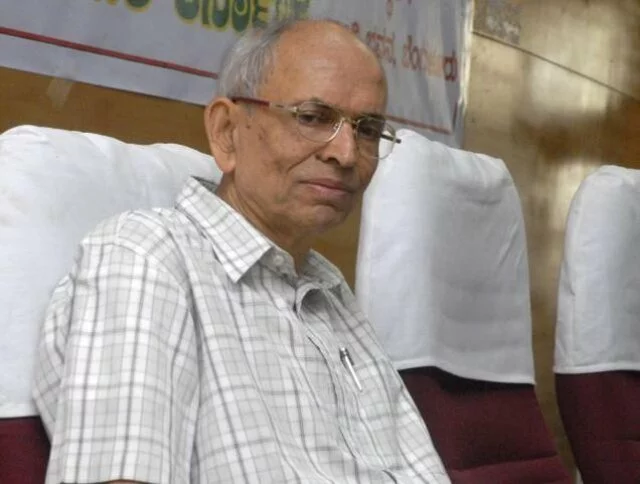 Pune: Renowned ecologist Madhav Gadgil has been chosen for the prestigious 2015 Tyler Prize for Environmental Achievement.

The prize, instituted in 1973, is awarded by the international Tyler Prize Executive Committee with the administrative support of the University of Southern California.

Prof. Gadgil, who was Chairman of the Western Ghats Ecology Expert Panel (WGEEP), will share the $200,000 cash prize with noted American marine ecologist Dr. Jane Lubchenco for their work in changing policy and specifically for their "leadership and engagement in the development of conservation and sustainability policies in the United States, India and internationally", said a release issued by the University of Southern California on Monday.

Both winners will receive the prize and a gold medallion at a private ceremony in Beverly Hills, Los Angeles on April 24. The day before, Dr. Lubchenco and Dr. Gadgil will deliver public lectures on their work at The Forum at the University of Southern California.

"Both of these laureates have bridged science with cultural and economic realities - like the impact on indigenous peoples in India or fishing communities in the United States - to advance the best possible conservation policies," said the release.

Prof. Gadgil's landmark report on the preservation of the unique ecosystem of the Western Ghats and the inclusion of local committees was especially noted as the reason behind his award that recognised his engagement with the public and other academic fields to "position him as a leading voice on environmental issues in India."

Also noted were Dr. Gadgil's contributions behind the crafting of India's National Biodiversity Act, 2002.

Dr. Lubchenco, who was recently named first-ever U.S. Science Envoy for the Ocean by the United States Department of State, gets the award for her dedication to raising awareness of the importance of the ocean and the need to protect ocean ecosystems, notably during her tenure from 2009 to 2013 as administrator of the National Oceanic and Atmospheric Administration (NOAA).

The award commended her drive and passion in restoring fisheries and improving ocean health, which culminated in the unique "catch share" model – an alternative rights-based approach to fisheries attempting to change the economic incentives for fishermen that has been adopted by a number of regional fishery management councils in Alaska, along the Pacific Coast, the Gulf of Mexico and other regions across the American seaboard.
Related items
State Level Kabaddi: Alva's No 1
'Kodapana Chaluvali': against Yettinahole project