People pay homage to Janardan T Acharya
Comments::DISQUS_COMMENTS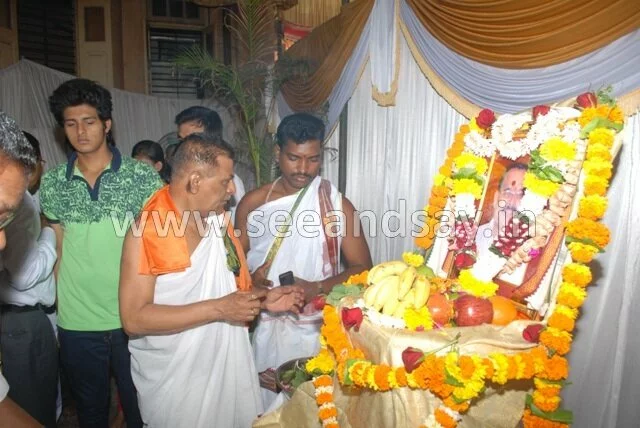 Mumbai: The Ex-President of Karnataka Vishwakarma Association Kolakadi Janardan T Acharya was paid homage by people at Adamaru Matt in Andheri on 26 March.

KVA president Nitte Damodar Acharya remembered the honesty and selfless service of Janardhan achrya to the society.

K.Keshava Acharya president of Shimad Anegundi Jagadguru Mahasamstana saraswati Prathistan, said that Janardhan Acharya was devoted to the service of God, Guru and the Society.

Mangaluru Canara Jewellers Dhananjay Palke, K.Mohan, Vadiraj Acharya, Ganesh Kumar and others were present.


Related items
Over 4,000 Resident Doctors on Strike, Maharashtra Minister Calls Meeting
The budding talent in table tennis
Shining Star of TT: Srushti S. Haleangadi
Mumbai Cricket Association still in the dark about IPL whistle-blower's identity