Maharashtra govt to build 11 lakh houses in Mumbai
Comments::DISQUS_COMMENTS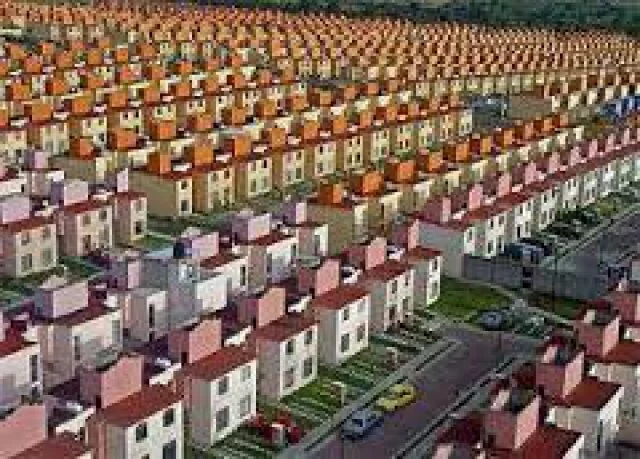 Mumbai: Maharashtra government will construct 11 lakh houses in Mumbai and about seven lakh in the Mumbai Metropolitan Region (MMR), state Housing Minister Prakash Mehta said on Tuesday.

Out of the total, 50 percent of the houses will be completed in next five years, he told the Legislative Assembly.

"The government could bring down the number of the cessed buildings in the city to 16,000 from 19,000 few years ago. We have decided to complete the redevelopment of all the cessed buildings in next five years. FSI for such buildings have already been raised to 3 from 2.5 and we would not hesitate to increase it to 3.5, if the need be," Mehta said.

He was replying to a debate on the budgetary allocation to the housing department late last evening.

The minister also said that the redevelopment projects by Mhada (Maharashtra Housing and Area Development Authority) will be monitored to ensure the completion of the projects.

"We will not shrug off the responsibility of the completion of redevelopment projects by merely issuing no objection certificate. Mhada will monitor all the development projects till its completion so that they are not delayed," he said.

Responding to the alleged corruption and delays in the implementation of the slum rehabilitation projects, Mehta said rehabilitation of the slums will be allotted to builders by the government.

"We will prepare the master plan of the slum rehabilitation by preparing a list of slum dwellers across the city. The projects will be allotted through e-tendering. This will help us in completing the projects on time," he said.

BJP MLA Ashish Shelar, on the other hand demanded white paper on the slum rehabilitation projects and also alleged that government officials were "stalling the projects for obvious reasons."

Mehta also announced that the builders would be allowed to go for redevelopment (of buildings), irrespective of the construction year, if the government authorities have announced them dilapidated.

Hence, even a building constructed in 2000, can go for the redevelopment, he said.

He said a plan has been chalked out for construction of about 50,000 tenements for police personnel in Mumbai with private participation.
Related items
The budding talent in table tennis
Shining Star of TT: Srushti S. Haleangadi
BJP notice to Purohit as sting leaves party red-faced
Mumbai Cricket Association still in the dark about IPL whistle-blower's identity