36th anniversary of Veerakesari Kalavrunda
Comments::DISQUS_COMMENTS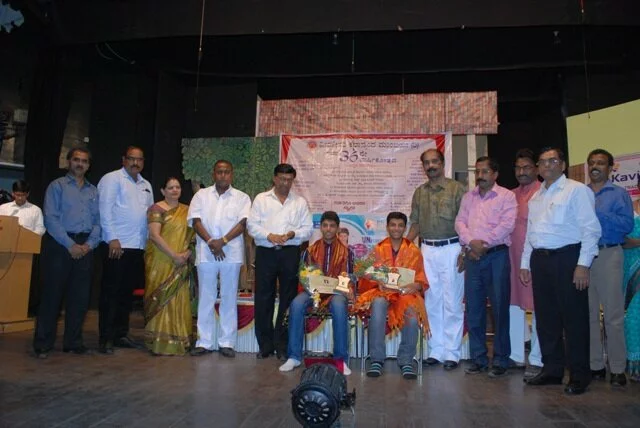 Mumbai:  Veerakesari Kalavrunda celebrated its 36th anniversary on 28 March at Vishweshwarayya Hall. The program was presided over by Ramesh Shetty Payyar.

He said that the association has serving cultural, educational and religious activities without striving for publicity since three decades.

Chief guest Subhash Shetty said that one has to think about the issue that artists are not recognized and honoured at their native places.

Renowned Konkani actor, Kamalaksha Saraf, also the guest of the program praised the achievements of the association.

Om Shakthi  women's Association president Chitra R Shetty, Tulu- Kannada Welfare Association president A.K.Harish  and Business tycoon Dayananda Poojari shared their feelings with the gathering.

Vice president of Kalavrunda Gunakar Shetty, Honorary CS Ramesh Shivapura, Treasurer Navin Gulibettu, Shyamraj Shetty and Usha Suvarna were present at the dias.

Enterprenuer Padmanabha Payyade, President of Kulal Sangh P.K.Salian, Theater Fine Arts founder V.K.Suvarna, Meena Kalavar were felicitated.

Ms. Pratiksha Poojari, Ashwini Poojari, Master Pritvi Hegde and Harsha Hegde were hounoured.

Tulu drama 'Yeregad', written and directed by Ramesh Shivapura entertained the gathering.
Related items
The budding talent in table tennis
Shining Star of TT: Srushti S. Haleangadi
Mumbai Cricket Association still in the dark about IPL whistle-blower's identity
Mumbai rains: trains rescheduled