Peeping Cam Row: Crime Branch is likely to summon top Fabindia officials
Comments::DISQUS_COMMENTS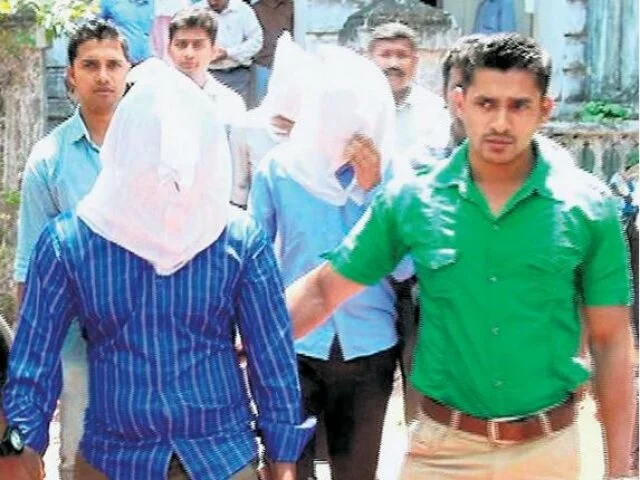 Mumbai: The Crime Branch is likely to summon top Fabindia officials, including its managing director, William Bissell, over Union Human Resource Minister Smriti Irani's complaint that a camera was filming the changing room in a Goa store.

Kartik Kashyap, Superintendent of Police, Crime Branch, Goa, said the managing director had sought more time for appearing for questioning. Senior Fabindia officials would be questioned in the next couple of days. The police were questioning the technicians who installed the cameras.

Fabindia has apologised to Ms. Irani for the "inconvenience that has been inadvertently caused" to her, but maintained that there were no hidden cameras in the store and that no camera was installed in the changing room.

Surveillance cameras installed in the store were as per standard practice and were prominently displayed, the company said.

In a statement, it said that it had appointed its own three-member women team to investigate the incident.

Bail conditions

Prashant Naik, Karim Lakhani, Raju Payanche and Paresh Bhagat, FabIndia employees arrested on Friday should not leave Goa or tamper with evidence, a local court ruled while granting them bail.

The court rejected the Crime Branch's application for their custody observing that "no grounds were made by [the] investigating officer for custodial interrogation of the accused."

Counsel for the accused argued that the camera was installed outside the trial room. Since it was not a hidden camera, there was no malicious intent.

Asked if the police prima facie suspected any "mischief," Mr. Kashyap told The Hindu. "We are investigating all angles to the incident."

Goa Chief Minister Laxmikant Parsekar, who on Friday did not rule out a conspiracy, said: "Whether they did it intentionally or not, that has to be found out."

Even as the BJP government came under strict criticism from the Opposition, Mr. Parsekar termed the incident "unfortunate", and said it "tarnishes the image" of the State. "Goa is a safe tourist definition and when an incident of such nature occurs, it is sad," he said.

After the incident, the Goa police constituted a special team to inspect all the showrooms along the coastal belt of the tourist destination to detect mischievously placed cameras in changing rooms. The stores checked were found to be fine, Mr. Kashyap said.
Related items
Goa bribery scandal: Hawala operator arrested in money laundering case
Aus police released new CCTV footage in murder case of Prabha Arun Kumar
Louis Berger paid $976,630 bribe to win water projects in Goa, Guwahati
Want to face camera again: Pooja Bhat