Maharashtra to set up memorial to R.K. Laxman in J.J. School of Arts
Comments::DISQUS_COMMENTS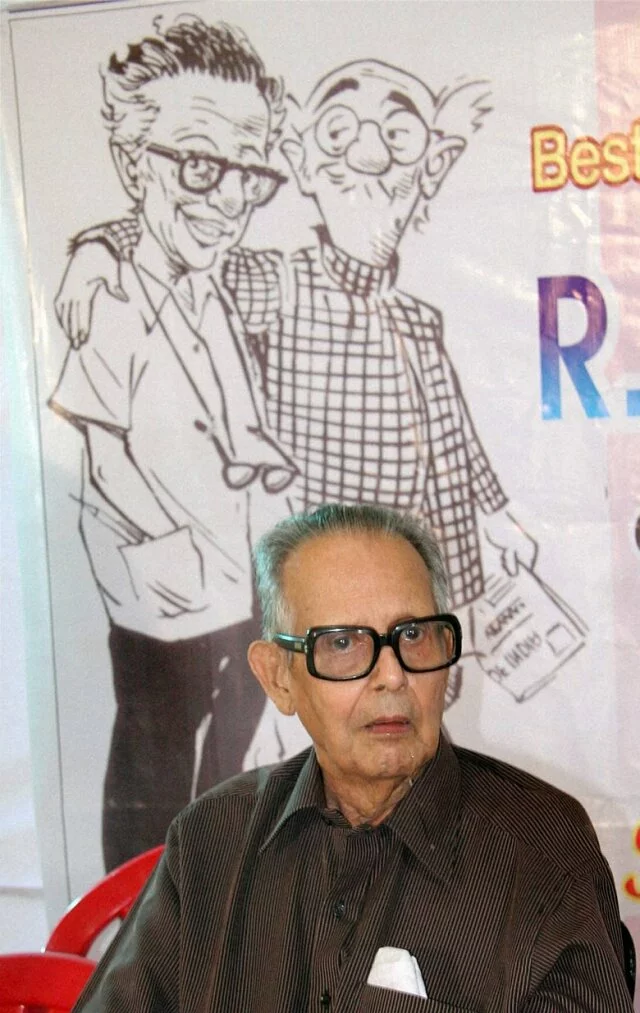 Mumbai:The Maharashtra government will set up a memorial to cartoonist R.K. Laxman in the Sir J.J. School of Arts here.

State Culture Minister Vinod Tawde announced in the Assembly on Tuesday that the memorial would have eight halls exclusively exhibiting cartoons of the past eight decades.

"We will also place cartoons by cartoonists across the country and abroad along with those of Laxman's," he said.

He said the bungalow of Rudyard Kipling within the compounds of the School would be converted into a museum of rare paintings.

Explaining the government's initiative to promote Marathi cinema, which of late has been winning many national awards, including this year's best film award, Mr. Tawde said all multiplexes in the city would have to play at least one show of a Marathi film at prime time.

"Apart from playing the National Anthem at the start of the movie, a short film of a minute or two on the life of Dadasaheb Phalke, the father of Indian cinema, will be played in each theatre," he said.

He said the Culture Department was in consultation with the Law Department to change "Bombay" to "Mumbai" in various laws.

"There are 199 Acts from the time of the British rule and all of them have the name 'Bombay' as it was known earlier," he said. The process of changing it to Mumbai had already begun.
Related items
Pankaja Munde dismisses corruption charges, claims conspiracy