Vasai Taluka Hotel Association holds Award function
Comments::DISQUS_COMMENTS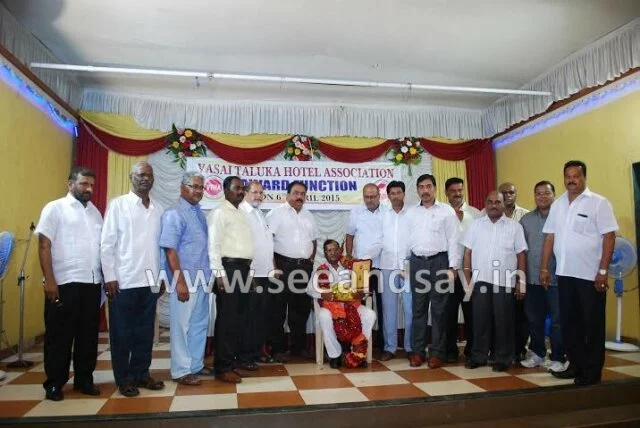 Mumbai : Vasai Taluka Hotel Association organized Award function on 6th April at Farm House Resort, Vasai Gaon which was presided over by Prakash M. Hegde.
In his introductory speech Hon. Secretary of the Association Nagraj Shetty said regarding several problems which hotel owners are facing including extension of time limit of eating licence from11.30 pm to 1 am Association has tried its level best with the government but in vain.  So under the leadership of Association president we had to knock the door of court of law. Now after 3 years the justice has been given by the court to the Association which is a big achievement of the Association. The fees which the hotels have given are refunded with the interest, he said.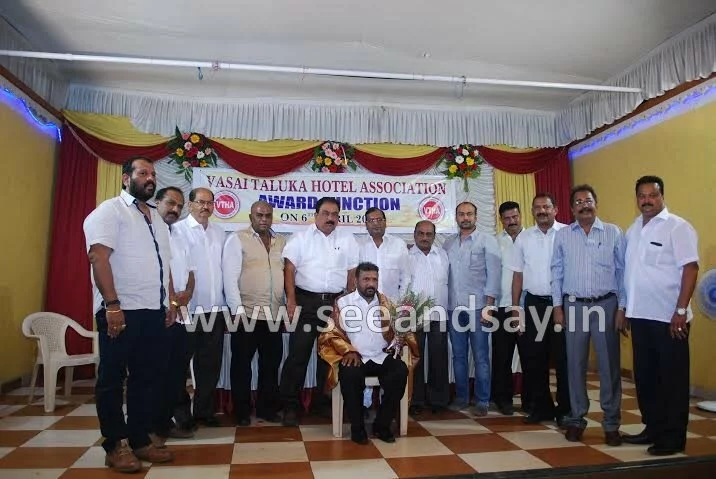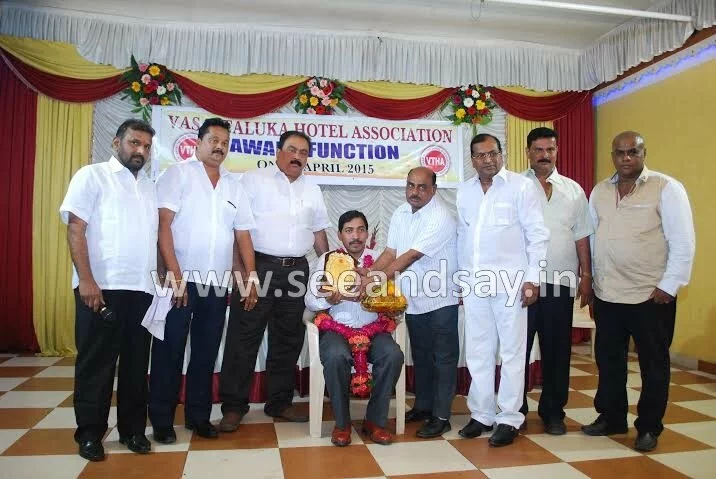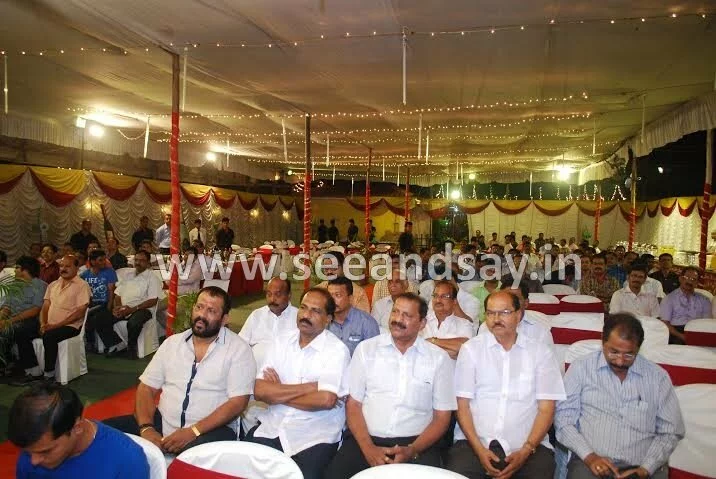 Prakash Hegde president and Suhas Tukaram Dalvi, an officer who were worked hard behind this success have been felicitated by the office bearers and members of Vasai Taluka Hotel Association.  Virar Shankar Shetty, Nagaraja Shetty, Devendra Bunnan, Yashodara Kotiyan, Mohan B Shetty, Ashok B Shetty, Palghar-Boisar Hotel Association president Bhujanga Shetty, Mira-Bhayander Hotel Association president Ratnakar Shetty, Satya Kotian, Raghuram Rai, Bhaskar Shetty were present.
Replying to the felicitation president Prakash Hegde said the success is because of unity of all of the members and he thanked all other members who supported for him for this victory.