Stopping farmer suicides biggest challenge for Maharashtra govt: Fadnavis
Comments::DISQUS_COMMENTS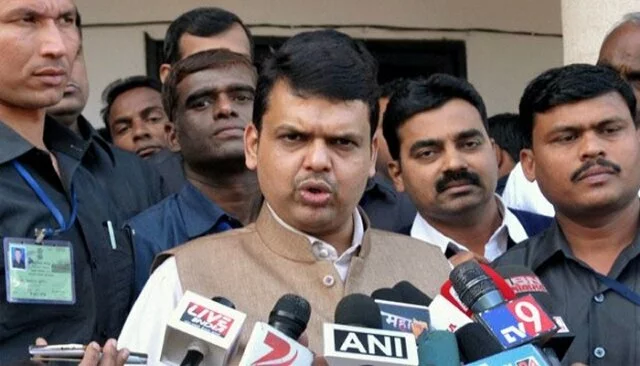 Amravati: Maharashtra Chief Minister Devendra Fadnavis on Saturday said stopping farmer suicides was the biggest challenge before his government and hoped a newly-launched scheme will help stem the trend.
"Stopping farmer suicides is the biggest challenge before the government. To deal with it, we have undertaken a flagship programme - 'Jalyukta Shivar Abhiyan', which aims at making 5,000 villages permanently free of water scarcity. If this Abhiyan (campaign) succeeds, it will mark the end to farmer woes," he said.

The scheme aims at arresting rainwater and creating decentralised water storages, Fadnavis said while speaking at an agricultural exhibition attended by a large number of farmers here in Vidarbha.

He lamented that farmer suicides have made Vidarbha, the cotton belt from which he hails, "infamous".

"Though the erstwhile government spent crores to arrest the trend (of suicides), the money went down the drain as it did not try to go to the root of the problem, which was the inadequacy of irrigation. Unless adequate water is provided to farms, things will not change," the CM said.

Fadnavis said relief packages announced in the past failed to adequately address the irrigation-related issues.

"The then Prime Minister came to Vidarbha in 2006 to assuage the pain of the farmers. Agriculture package and loan waiver were announced, but things did not change, as the package did not give irrigation facility. As a result, disappointment gripped farmers, leading to more suicides."

Despite spending thousands of crores, condition of farmers did not improve because most of the funds earmarked for them were gobbled up by politicians from the ruling class and their associates, he alleged.

Assuring the farmers that his government was firmly behind them, the Chief Minister announced plans to set up soyabean processing units and textile mills in Vidarbha, where 22,000 wells will also be constructed within a year.

He also announced other steps like providing pumps to farmers of Vidarbha and Marathwada, freeing agriculturists from the clutches of private moneylenders and giving them share in profits earned through sale of cotton bales.

Meanwhile, Fadnavis dedicated to public the 'Niyojan Bhavan' (a Government building) and released Amravati district's 'Vision 2020' document. He urged the administration to be public-oriented and implement schemes like Jalyukta Shivar Abhiyan.

The CM said the gram panchayats falling under Panchayats Extension to Schedule Areas (PESA) Act would now be provided funds directly.
Related items
The truth behind the mini skirt of Radhe Maa revealed by herself
Dr. Babu Shetty will be remembered for his philanthropical work: Ranganath Shetty
Radhe Maa allegedly forced four farmers to commit suicide after taking away Rs. 1.5 crore from them
Bunts Sangha ladies wing celebrates Aatidonji dina