Bombay High Court: Divorced parents should stop using kids as shields
Comments::DISQUS_COMMENTS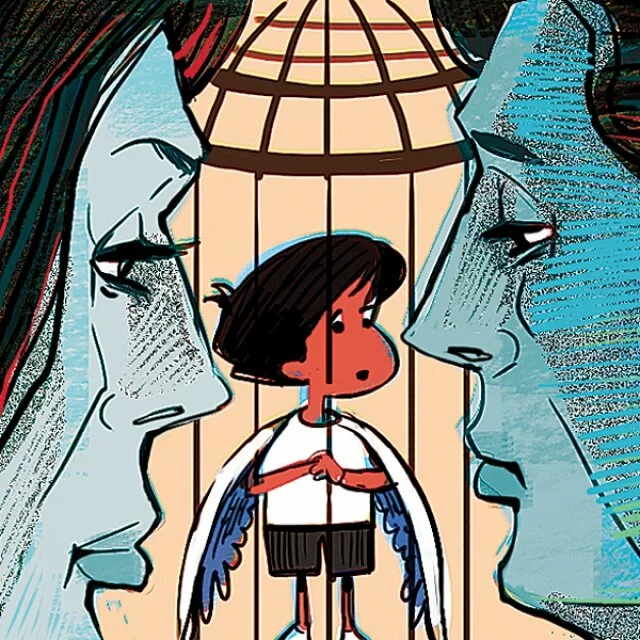 The Bombay High Court on Wednesday observed a growing trend amongst divorced or separated parents. "Every attempt is made by whoever has got the custody of the child, that access is not given to the non-custodian parent," the bench noted.

A division bench of Justices VM Kanade and AR Joshi were hearing a public interest litigation (PIL) filed by advocate Kishwar Mirza, who has sought for implementation Child Access and Custody Guidelines – formulated by the NGO Child Rights Foundation.

The bench also observed: "It is the misfortune of the child that parents use them as a sword or shield to fight against each other. At this tender age, a child needs emotional and financial support, and in a child custody matter, there cannot be any straitjacket formula. Every case will have to be decided on merits, and even if the guidelines are framed, the discretion will remain with the courts."


Filed through advocate Syed Shehzad Abbas Naqvi, the PIL states that children of parents locked in divorce proceedings, or already separated, suffer in addition to the turmoil in their respective homes.

Since the children remain in the custody of one of the parents, most of them get to meet the other parent in the cramped children complex at the family court in Bandra; a place far removed from spots where people spend time with their kids.

This can have serious effects on their psychological well-being. The court suggests that access of kids should be granted to non-custodian parents, outside the family court complex.

The PIL states that although the guidelines have been framed and circulated to all the concerned parties, the same has not been implemented. Alternatively, the plea has requested the HC to frame guidelines to help the affected non-custodian parents, and the children.

The court has directed the advocates to submit the proposed draft guidelines prepared by the Maharashtra Judicial Academy. The petitioners and several woman and men groups can then provide further suggestions.

The next hearing for the PIL has been slotted for April 24.
Related items
Denigrating Hindu God: Karnataka HC critical of Dhoni
Marital issue: Man assaulted by group
HC declares aided institutions Act unconstitutional
Stay out of their business, tells Karnataka HC to police: Women bar workers soon be seen in Bengaluru bars