Woman hurls acid at man, tries to file molestation case
Comments::DISQUS_COMMENTS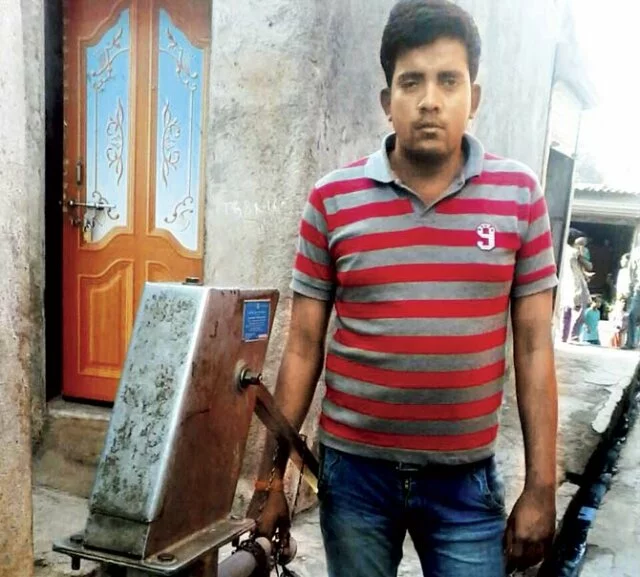 Mumbai: For residents of several areas in the city, having to queue up, and even fight for, something as basic as water every single day is something that they have learnt to take in their stride. Quarrels with both parties hurling the choicest abuses at each other over whose turn it is don't even raise eyebrows.

One such tiff near a public hand pump in Nalasopara took a rather ugly turn on Monday, however, with acid being hurled at a 30-year-old man by a housewife of around the same age. The acid entered local furniture worker Rajneesh Yadav's right eye and he was lucky to have not lost vision, but his ordeal was far from over.

After getting treatment, when Yadav reached the local Tulinj police station to file an assault complaint, he was shocked to see his attacker there already. She had allegedly torn her clothes and was attempting to file a molestation complaint against him.
The incident took place around 6.30 pm, when the residents of Om Sai Chawl in Yashwant Nagar were filling water at the public hand pump located opposite Yadav's house. Yadav said he was waiting for his turn to fill two cans of water, when another woman from the same neighbourhood, known as Pinki Yadav, forced her way in and began filling water out of turn.

"I asked her politely to let me fill water first and she could await her turn. As soon as I opened my mouth, however, she flew into a rage and began abusing me. I retaliated in the same way and she left in a huff. I thought the worst was over, but I was wrong," said Yadav. According to eyewitnesses, Pinki returned in a few minutes with a bottle in her hand and hurled the liquid at his face.

Yadav ducked but some of the liquid, which he later found out was acid used to wash floors, went inside his right eye. "My eye began burning severely. I dunked my head into an open can of water in front of me and ran to the nearest hospital," said Yadav. He was immediately rushed to Risha Eye Hospital where doctors gave him first aid and asked him to rest for at least seven days.
Yadav then reached Tulinj police station, under whose jurisdiction the area falls, to file a complaint, only to find Pinki and her friends already there. They were trying to file a molestation complaint against him. It was then that a few women from the same neighbourhood, who had witnessed the assault came forward and told the police that Yadav had not molested anyone.

"After he (Yadav) left, Pinki began tearing her clothes and asked her friends to take her to the police station. Pinki and her group have been creating a ruckus in the neighbourhood for a long time," said an eyewitness, requesting anonymity. The police officers then counselled both the parties and asked them to keep distance from one another and maintain peace.

"Both parties were persistent. We tried to counsel them and made them aware of the gravity of the charges. After some time, both sides decided that they did not want to press charges and wanted to resolve the issue amicably," said an official from the police station.
Related items
Dowry harassment: woman files complaint against husband, mother in law
Married woman attacked, face slit with blade by miscreant in Surathkal
Woman committs suicide: jumps before train with daughter
BAF student goes missing, says she is happy with her boyfriend