Police constables caught on camera kissing bar girls
Comments::DISQUS_COMMENTS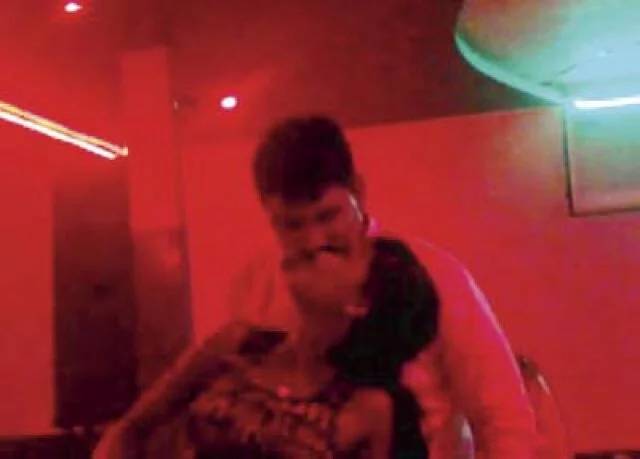 Mumbai: In what could be termed as further deterioration of the credibility of the Thane police, notorious for their indiscipline and unlawful conduct, two constables from the Manpada police station were suspended yesterday for dancing and kissing bar girls while on duty.

The incident came to light after a few high-raking police officials, including Joint Commissioner of Police V V Laxminarayana, received video clips from an unknown number, wherein constables Sanjay Babbar and Rashid Mulani could be seen dancing and kissing bar girls at the Indraprastha bar.

The video was circulated a day after a special squad led by DCP Sanjay Jadhav raided the bar on Manpada Road, and arrested the bar girls and a few of its patrons. Both the constables are part of the crime detection team.

The constables took money and made a pact with the owner that no action would be taken if they were allowed to drink and eat for free and have fun with the bar girls," said a police officer requesting anonymity.

Media intervention
While the video clips were received on Monday, following which the Jt CP ordered an inquiry into the matter, both the constables were suspended yesterday after the Thane police commissionerate started receiving calls from media persons about the action initiated against Babbar and Mulani. Until then, the duo had been shifted from the Manpada police station and was deployed at the police headquarters.
Related items
Gang trying to sell 500-yr-old Quran busted in Karnataka
Police raids slaughter house in Ullala: Accused flee
Suspended inspector T.D Nagaraj appointed as incharge of Bajpe police station
Person tries to snatch chain: Locals thrash, hand him over to the police