Bunts Sangha Youth Wing – Aakanksha 2015 Neriksha, Rajesh & Roopa crowned Miss, Mr. & Mrs. Bunt.
Comments::DISQUS_COMMENTS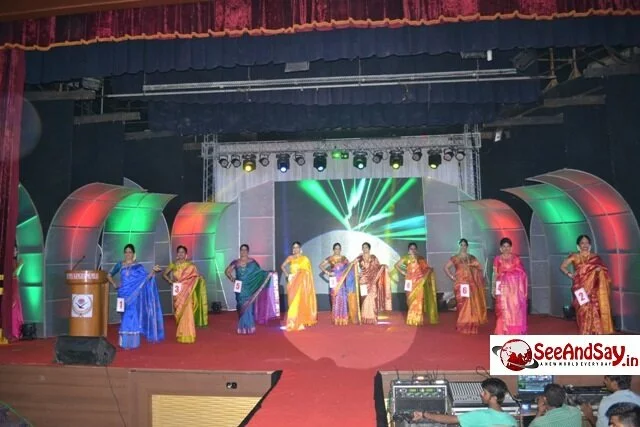 Mumbai : In Aakanksha 2015 held on 18th   April, 2015 at Bantara Bhavana's Radhabai T Bhandary auditorium at Kurla, Mumbai which was organized by Bunts Sangha Mumbai Youth Wing in association with Matrubhumi Co-op. Credit Society Ltd. Neriksha Shetty crowned as Miss Bunt, Rajesh R. Shetty as Mr. Bunt & Roopa Y Shetty as Mrs. Bunt .
Aakanksha 2015 event was inaugurated by Karnere Vishwanath Shetty, president of Bunts Sangha Mumbai. Addressing the youths of the community he said youths are our power. It is sad to say that Inter caste marriage is one of the problems of our community. He requested the community to support all the future plans of the Sangha and to take advantage of the same.
Vivek V. Shetty, Chairman of Youth Wing welcomed all. Actor Tej Sapru was the Chief guest.
Ashok Pakkala and Prashant Shetty, Prateek Shetty, Prashant Shetty, Vaishali Shetty compared the event. Dr. Geetanjali Shetty, Rohit Shetty, Veeren Shetty, Greeshma Shetty were the judges.
Other office bearers and committee members of Bunts Sangha, Youth Wing, Ladies Wing were also present on dais. 
Report By : Ishwar M. Ail
Pics : Dinesh Kulal