Rickshaw vs e-rickshaw fight gets intense
Comments::DISQUS_COMMENTS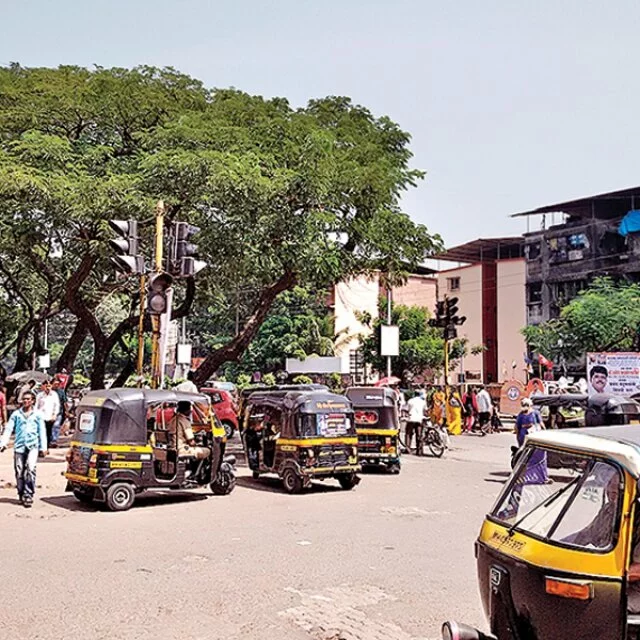 The fight over the introduction of e-rickshaws in the state has gotten more intense, with one of the city's largest autorickshaw unions writing a letter to the state transport department, punching holes in the supposedly environment-friendly and energy-saving qualities of e-rickshaws.

The Mumbai Rickshawmen's Union's letter to the additional chief secretary (Transport) has also raised issues of the safety, or lack of it, of e-rickshaws, both for passengers as well as drivers.

Speaking to dna, union chief Thampi Kurien said, "It isn't as if it is going to be cost-effective either. Our research shows that e-rickshaw will require a set of four batteries, each costing Rs7,500, which is a total of Rs30,000 a year. The fact that wear and tear will force the driver to exhaust two sets of batteries in a year means he will be spending at least Rs60,000 a year on batteries. Add the cost of charging the batteries, which will consume around 10-15 units of power a day, and you have a scenario where the cost per kilometre of running an e-rickshaw in Mumbai will come to around Rs7. That is more than autorickshaws, where the running cost per kilometre is around Rs2."

Disposal of these batteries was another sore point with the unions, which contended that despite the best intentions of the drivers, the batteries might end up as environmental liability.

There are other issues that are a cause of concern as well, said Kurien, among them speed and safety. "As mandated by law, an e-rickshaw has a top speed of 25kmph. This is going to create serious traffic congestion on Mumbai's roads as the average speed of all vehicles will come down. Moreover, the absence of side covering, along with the low speed, will make passengers target of chain snatchers."

On the issue of safety, the letter highlights the lack of protection for the driver during the monsoon, or even in the night from flies and particles that bounce off the road. "Its light frame will be a problem on the potholed roads of Mumbai and could lead to accidents," said Kurien.

As first reported by dna, the state transport department is currently evaluating the vehicle approval application of Nagpur-based Nikhil Furnitures which makes e-rickshaws under the Maxi brand.
Related items
The truth behind the mini skirt of Radhe Maa revealed by herself
Bunts Sangha ladies wing celebrates Aatidonji dina
Radhe Maa reaches Mumbai; to depose before police in harassment case
Technical snag,IndiGo flight 6E 178 from Mumbai to Delhi returns to Mumbai