Extortion, 'rape' of model: Accused admit to extortion, but deny sexual assault
Comments::DISQUS_COMMENTS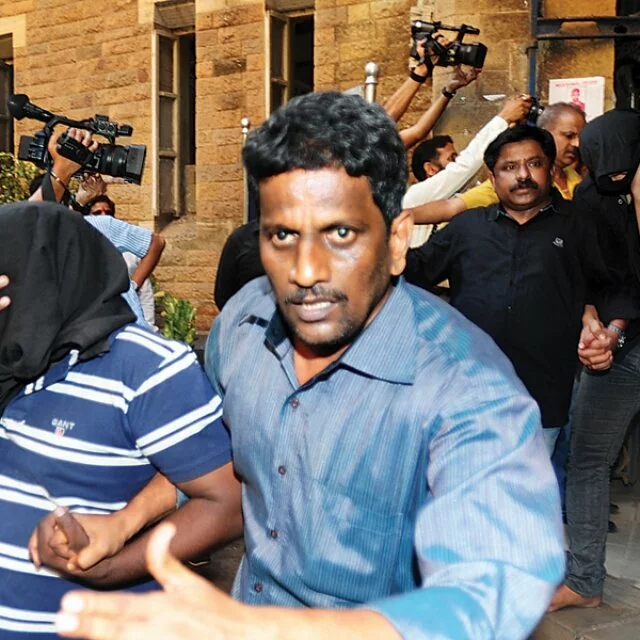 Mumbai: The alleged extortion and rape of a small-time model on April 3 was meticulously planned, believes the crime branch. While the accused have admitted to extorting money from the woman, assistant inspector Sunil Khatpe, who has been accused of rape, has denied the sexual assault allegations.

So far, eight people, including three cops from Sakinaka police station, have been arrested.

According to the investigating agency, Khatpe (34), constable Yogesh Ponde (36) and assistant police inspector Suresh Suryavanshi (36) decided to carry out a raid at the five-star hotel to arrest the model, while another arrested accused Ibrahim Khan roped in other accused Javed Sheikh, Tanveer Hashmi, Sanjay Ranga and Ayesha Malviya to pose as policemen.


"When they decided to carry out the raid on a tip-off, Ibrahim called other people and in matter of no time a team was assembled. Interestingly, all the people live in different parts of western suburbs. The way they gathered at one place in such a little time shows that a plan had already been hatched," said an officer privy to the investigation.

He added, "There are a number of things that point to their planning; they were in plain clothes, instead of using a police vehicle, they went in a private car; after charging the model, they did not make a diary entry at the police station."



Related items
Hema Malini may swing financial loan of $10 billion
The truth behind the mini skirt of Radhe Maa revealed by herself
Alleged sexual assault on a minor boy: man arrested
Bunts Sangha ladies wing celebrates Aatidonji dina