PM Modi to visit Varanasi today, likely to inaugurate several projects
Comments::DISQUS_COMMENTS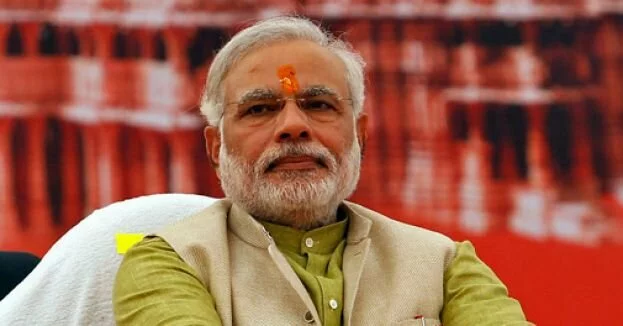 Varanasi: Prime Minister Narendra Modi will on Friday visit his Lok Sabha constituency Varanasi for the first time after assuming charge, where he is likely to firm up plans for its development. Preparations are in full swing and tight security is in place in the ancient temple town where Modi is expected to lay the foundation stone of a trade facilitation centre for weavers and also adopt a village under his "Saansad Adarsh Gram Yojana" (MPs' model village scheme).
"UP chief minister Akhilesh Yadav will be here to welcome the Prime Minister. Union Textiles Minister Santosh Gangwar will also be present," Additional District Magistrate (protocol) OP Chaubey said. According to Inspector General of Police (Public Grievances) Ashok Jain, 12 SP rank police officials of Uttar Pradesh, 18 Additional SPs, 20 Deputy SPs, 135 sub-inspectors, besides more than 1000 personnel of the Provincial Armed Constabulary have been deployed.
The Special Protection Group which is responsible for the Prime Minister's security would be assisted by officials and personnel of the Uttar Pradesh police. The Prime Minister's visit, which is likely to last a little over 24 hours, has sent soaring the hope of a better future among residents of the holy town, which has been facing crumbling infrastructure and lack of basic amenities.
Among the oldest cities in the world, Varanasi has been constantly in the spotlight ever since Modi chose to retain the constituency he had won by a huge margin of 3.7 lakh votes, vacating Vadodara in his home state of Gujarat where his victory (by 5.7 lakh votes) was even bigger. Soon after the Bharatiya Janata Party won the Lok Sabha elections in May, Modi had visited the city and offered prayers at Kashi Vishwanath Mandir and taken part in Ganga Aarti.
During his tour, the Prime Minister is likely to lay the foundation stone of a trade facilitation centre and a crafts museum, announcement for which was made in the first general budget presented by his government in June this year. The project is aimed at the uplift of the weavers, whose plight had been repeatedly highlighted in election speeches by Modi who had vowed to take steps for their betterment.
He will also inaugurate a powerloom centre. Modi will also discuss plans for development of Varanasi, and assign responsibilities in this regard, party sources said. He will visit Jayapur village tomorrow and address people there and may even announce its adoption under the MP Model Village Scheme, said Sanjay Bhardwaj, media inchage of Modi's constituency as well as Poorvanchal (Eastern UP) region. Local BJP leaders are upbeat over the first visit of the Prime Minister, who won the Lok Sabha seat by the highest margin ever recorded for this constituency.
The Prime Minister, who had expressed his intention to transform the country "from scam India to skill India" - alluding to the numerous corruption allegations which the previous UPA government found itself mired in and pointing towards the need to encourage entrepreneurship - is also likely to inaugurate a skill development centre based on the Public Private Partnership model.
Modi will take part in several programmess during his visit to the temple town, said Bhardwaj, adding the PM will stay overnight at a guest house. Earlier, the Prime Minister was expected to visit Varanasi on October 14 and 15 but it was postponed due to cyclone Hudhud. Meanwhile, a planned inauguration of a trauma centre at BHU by the Prime Minister has been postponed at the request of the University administration as work is still on there. "The centre is not fully ready. It will be inaugurated during another visit of PM when it becomes fully functional," Director of IMS-BHU, Rana Gopal Singh, said.
Related items
Varanasi student does Ph.D. on Sonia Gandhi
Violence erupts again in Banaras Hindu University; 5 hostels evacuated
The 179-year-old Indian is the oldest man alive on earth?
Modi in Varanasi: PM nominates 9 people for Swachh Bharat Abhiyan