Machil verdict a watershed moment, no one believed justice would be done: Omar
Comments::DISQUS_COMMENTS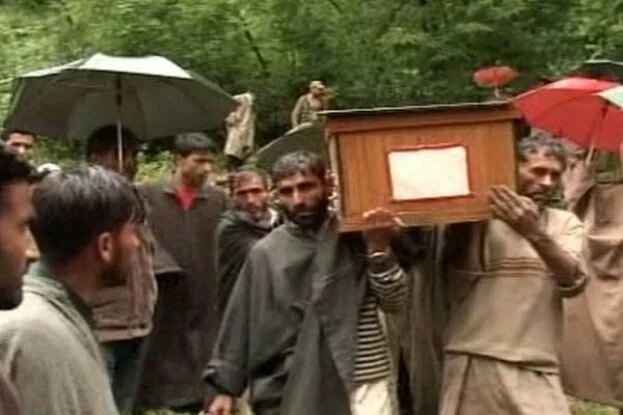 Srinagar: Four years after three young men were killed in a fake encounter in Machil, the Army has convicted five of his personnel including two officers in connection with the case. All the convicts have been sentenced for life. Jammu and Kashmir Chief Minister Omar Abdullah called the verdict a "very welcome step". Hailing the verdict of the General Court Martial, Omar said, "This is a watershed moment. No one in Kashmir ever believed that justice would be done in such cases. Faith in institutions disappeared. I hope that we never see such #Machil fake encounter type of incidents ever again and let this serve as a warning to those tempted to try."

Meanwhile, there are some reports which suggest that seven people have been convicted in the case. The Northern Army Commander is yet to confirm the conviction and sentencing of the soldiers. The court martial proceedings began in January 2014 and ended in September.

 The soldiers have been found guilty of killing civilians and hatching a conspiracy. In 2010, three youngsters Shezad Ahmad, Riyaz Ahmad and Mohammad Shafi from North Kashmir were lured to Kupwara with the promise of job and money and were killed in a staged encounter by troops near the Line of Control. The trio was dubbed as Pakistani terrorists who attempted to infiltrate in the country. A colonel rank officer and a captain have been found guilty in the fake encounter. All those convicted belong to the Army's 4 Rajput Regiment.

The order comes as a relief for the families of victims who had demanded action against the Army officers. "I'm very happy that they have been punished. It has been 4.5 years since my brother died. My parents cry all the time remembering him," a victim's brother said. The case had triggered massive protests against the Army in the Kashmir valley. leading to a full-fledged agitation which lasted till mid-October in 2010 and claimed a number of lives.


Related items
Kishtwar: 'Lashkar man' in burqa among two held at I-Day venue
Terrorist caught alive after attack in Udhampur
Army downplays violence in J&K, calls it media's wishful thinking
Cloud burst in Jammu: Team from Mangaluru makes miraculous escape