Hafiz Saeed's rally mainstreaming of terrorism: India
Comments::DISQUS_COMMENTS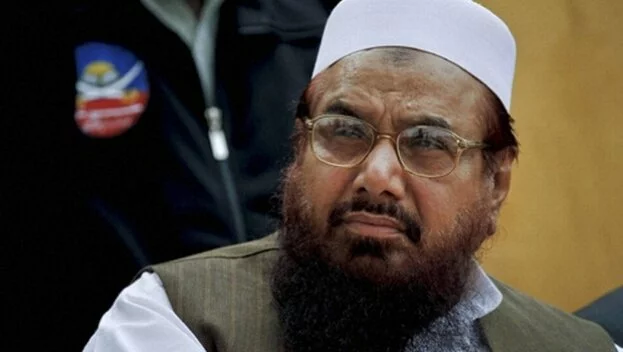 NEW DELHI: India on Friday denounced as "mainstreaming of terrorism" the rally held by alleged 26/11 mastermind Hafiz Saeed and the internationally proscribed JuD and said it was against all evolving global norms on terror.

Saeed addressed a public rally, apparently facilitated by Pakistani authorities who even ran special trains for it, at the ground of 'Minar-e-Pakistan' in Lahore.

"What is happening in the so-called 'ishtimaah' (congregation) of the JuD ... I think I would describe it as nothing short of mainstreaming of terrorism," said external affairs ministry spokesperson Syed Akbaruddin.

"This was an event which took place at the national monument in Pakistan. It was an event (for which) large number of police personnel were deployed. The event which was advertised all over Pakistan.

And it was an event by an organisation which is proscribed not only by India but the US, UK, Australia and the UN. Also, it was addressed by an individual who is designated as a terrorist by UNSC. These facilities are provided to a designated terrorist organisation," he said.

Saeed, who moves around freely in Pakistan despite being a designated terrorist, told the rally that Pakistanis and Kashmiris are 'blood brothers' and they cannot be separated, adding that efforts are being made to declare jihad terrorism.

Observing that there were reports that even train services were provided for this organisation, the spokesperson said this was in blatant disregard of global norms involving terrorism. He was asked about India's position on the serial terror attacks in Kashmir and the two-day convention, starting on Thursday, by Saeed-led JuD in Lahore.

The UN declared JuD a terrorist organization in December 2008 as also Saeed who was also individually designated by the UN under UNSCR 1267 in December 2008. The resolution entails freezing of funds and other financial assets or economic resources of designated individuals and entities and prevent the entry into or transit through their territories by designated individuals.
Related items
India wants Nepal's political leadership to write the Constitution with the broadest possible compromise
Indian Navy evacuated 348 Indians from strife-torn Yemen
Masters Athletics: Tejaswi and Anand make their way to Australia
Politics and National Development lecture program at Alva's