Congress workers protest following election results
Comments::DISQUS_COMMENTS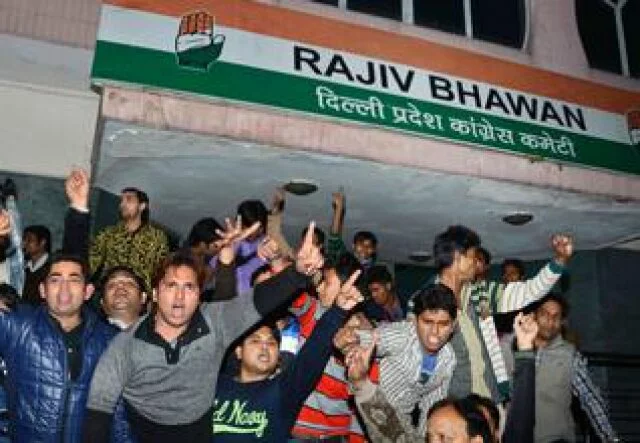 Delhi: 'Priyanka lao Congress bachao' was the slogans shouted in front of the party office here soon after the election counting started on Tuesday February 10.

Congress is losing the battle of ballet very badly in Delhi. Party is not even winning in one seat, which made party workers furious and hold a protest.

The demand of the party activists is to bring Priyanka Vadra in place of Rahul Gandhi as vice president of the party.
Related items
Will stage protest if Lokayukta doesn't step down: PP Hegde
Congress party senior member dies after falling from the terrace
DYFI protest against negligence of health centre officials
BJP Yuva morcha protests in front of community health centre