H1N1 cases to come under 3 categories
Comments::DISQUS_COMMENTS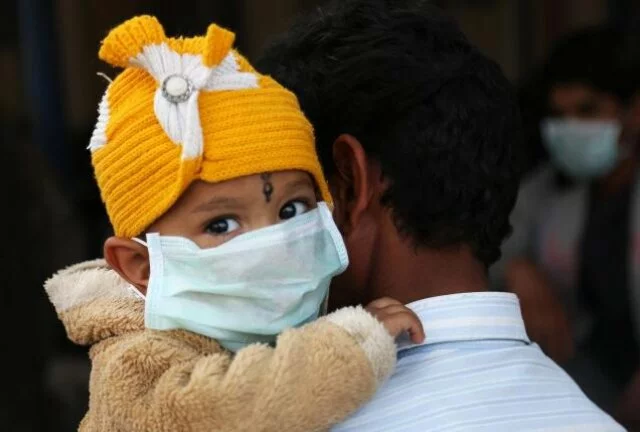 The Centre has come up with exhaustive guidelines for the States to follow for combating the H1N1 outbreak. Taking cognisance of the panic that has spread owing to the surge in the number of cases being reported and the death toll, the Centre has asked States to categorise cases for screening, isolation and hospitalisation.

Health workers have been asked to screen people with symptoms of the flu on the basis of their severity and categorise them. "We do not want the health systems to be overburdened. While we are encouraging people with symptoms to see a doctor, not all of them who report with the symptoms will need testing and hospitalisation," said an official.

In Category A will be those who do not require testing for H1N1. Patients with mild fever, cough and sore throat, body ache, headache, nausea and diarrhoea will be put in Category A and can be monitored for 24-48 hours. These patients will be advised to stay at home and not mingle with the others. They will not need testing for H1N1 and no treatment with Oseltamivir.

In Category B will be those who have all the symptoms mentioned in Category A, but have high-grade fever and are in the high-risk category; they will need treatment with Oseltamivir and will have to be confined at home. "High-risk category includes children with mild illness, pregnant women, persons over 65, patients with lung, liver, heart, kidney, blood or neurological diseases or have been on long-term cortisone therapy."

In Category C will be those who have all the signs and symptoms of Category A and B and depending on their health condition will have to be hospitalised. "If the patients have breathlessness, chest pain, drowsiness, fall in blood pressure, sputum mixed with blood, bluish discolouration of nails they will need to be immediately started on the medicine and hospitalised," said the official. This category will also include children with influenza-like illness, high and persistent fever, inability to feed, convulsions and difficulty in breathing.

"Since there has been more awareness, people with symptoms of the flu are turning up at health centres for detection. Which is also a reason why more cases are being reported," said the official.
Related items
H1N1 is in control in the State: says U.T.Khader
Labs cannot charge over Rs 2,500 for H1N1 tests : U.T.Khader
H1N1 case registered at Karkal