13 killed in gun and bomb attack on Peshawar
Comments::DISQUS_COMMENTS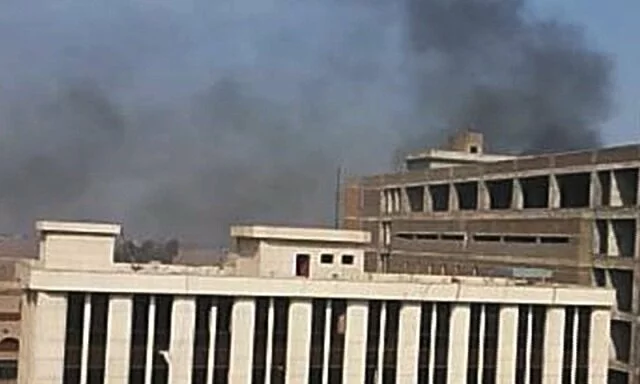 Peshawar: At least 13 people were killed and more than 50 injured in a gun and bomb attack in the Hayatabad area Friday when suicide attackers and gunmen entered an imambargah, police and hospital officials said Friday.

 Heavy firing was also reported, where residents said a thick cloud of smoke had engulfed the Hayatabad's phase V area. While residents said three explosions took place inside the Imamia Masjid Imambargah at the time of Friday prayers, police did not confirm the blast inside the Shia place of worship.

Security and rescue operation teams were dispatched to the area, with forces cordoning off the site for further inspection.

The attack comes two weeks after a suicide bombing at an imbargah in Shikarpur which killed 61 people, the deadliest sectarian incident to hit the country in nearly two years.

Appeal for blood donations are being made at hospitals in Peshawar. Officials say due to the large number of injuries, a lack of space is being reported at the Hayatabad Medical Complex, with the injured being shifted to other hospitals.

 Eyewitnesses say the attackers struck when worshippers were near the end of prayers, soon after the final prostration in the prayer.
Related items
Two women killed in ghastly accident in Gundya
AAP leader Alka Lamba attacked during anti-drug drive in Delhi
Dozens killed in a series of bomb attacks in Kabul
Five persons of a family from Bantwal killed in Thane building collapase