Game begins: Shiela dixit, Mukesh Ambani on AAP scanner
Comments::DISQUS_COMMENTS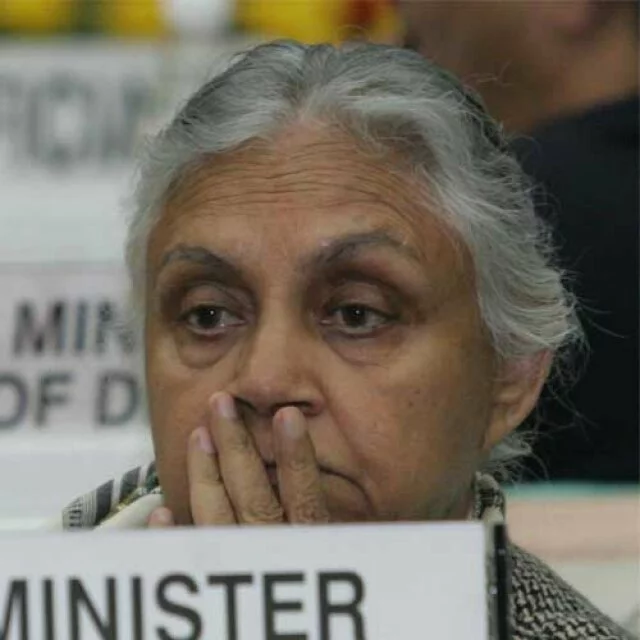 New Delhi: Delhi's AAP government to be sworn in today will pursue allegations of corruption against ex-Chief Minister Sheila Dikshit and industrialist Mukesh Ambani and others, Deputy Chief Minister-designate Manish Sisodia said today.

All the cases that were registered last year during Kejriwal government's 49-day stint "will be pursued", he told PTI in an exclusive interview here.

Sisodia, who had been asked whether the FIRs lodged by the AAP government last year against Mukesh Ambani, the then Petroleum Minister M Veerappa Moily as also allegations against Dikshit would be pursued, responded "yes, definitely".

The then Chief Minister Arvind Kejriwal had ordered filing of an FIR on February 11 last year against Moily, his predecessor Murli Deora, who is dead now, and RIL Chief Mukesh Ambani for alleged collusion in hike of prices in natural gas from the KG basin.

The then AAP government had also ordered a probe into street light purchase scam during the Commonwealth Games of 2010 in which Dikshit's role had come under the scanner.

Sisodia said the AAP government will "revive" the cases that have been put in cold storage and take them to a "logical conclusion". On its key poll promise of slashing power tariff by 50 per cent, Sisodia said it would be done "as soon as possible".

Alleging wide-spread corruption in the power sector, Sisodia said the new government would force the power distribution companies to give all their financial details to the CAG that is probing their accounts.

The CAG audit into the finances of the private power distribution companies was ordered by the Kejriwal government last year.

In its manifesto, AAP had promised to cut power tariff by 50 per cent immediately after coming to power and said the rates will be revised based on the findings of the CAG audit.

"CAG audit into the discoms is already going on. We will force them to give all the details to the CAG," Sisodia said.

Sisodia said the AAP government will also soon announce 20 kilolitres (20,000 litres) of free water to every household per month as per its promise. The previous AAP government had introduced the free water scheme but it was discontinued after it quit.

"We will bring back the free water scheme which was discontinued after we quit the government as water is basic right," he said.

Asked how the new AAP government will tackle the 'VIP culture' of 'lal battis', he said "all the Ministers will ride ordinary cars".

"Not even the Chief Minister will use red-beacon or hooters on his official car. The AAP government will be a government of simplicity. The Ministers may avail government accomodation but not huge bungalows. They will take normal salary and will not travel with huge security contingents," he said.

On the statehood issue, Sisodia said the AAP government will soon approach the Centre with a "concrete proposal" in this regard and noted that both Congress and BJP had promised to grant Delhi full-statehood.

Insisting that police must be brought under the Delhi government, he said said the Centre can continue to handle security for Lutyens' Delhi.

"Lutyens' Bungalow Zone can continue to stay under the Centre. But is it possible for the Prime Minister or Home Minister to take care of law and order in places like East Delhi. Police must come under the Delhi government," Sisodia said.

Asked whether the issue was raised with Prime Minister Narendra Modi when he and Kejriwal met him yesterday, Sisodia said it was not a meeting to discuss the issue threadbare.

"I am sure we will soon have concrete discussion on it. Yesterday, we briefly discussed and the Prime Minister said 'let us see what can be done'," he said.

The BJP in its manifesto for 2013 assembly polls had promised full statehood for Delhi. The party had come out with a vision document for the February 7 assembly polls which did not find any mention of the statehood issue.

In its manifesto, AAP had promised to push for full statehood for Delhi if it came to power.

Sisodia said the AAP government would want a "constructive relationship" with the Centre.

"We will expect constructive relationship with them. We welcome competitive politics for the development of Delhi," he said.

Asked about criticism against Kejriwal by Shanti Bhushan, he said "being critical is not a big thing and individuals are not important".

On whether AAP will contest the Bihar assembly polls, he said the party's Political Affairs Committee will take a call on the issue.
Related items
Kejriwal ruined our family, careers, says AAP official's wife
Mukesh Ambani will re-enter the telecom business with a Rs. 4,000 4G smartphone
Fake law degree row: Delhi minister Jitendra Singh Tomar arrested
Farmer Gajendra Singh's family demands CBI probe, job and memorial