Ambedkar believed in Sangh ideology says Mohan Bhagwat
Comments::DISQUS_COMMENTS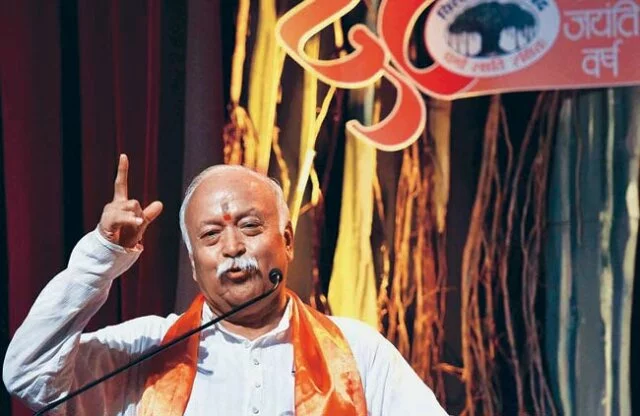 New Delhi: Rashtriya Swayamsevak Sangh (RSS) chief Mohan Bhagwat has claimed that Babasaheb Bhimrao Ambedkar, the architect of the Indian Constitution, believed in the ideology of the Sangh and had called its workers symbols of social unity and integrity. He also said Ambedkar wanted to adopt the saffron flag of the RSS as the national flag of India.

"We need to take steps to minimise the gap among social communities. Ambedkar, who worked in this direction, believed in the ideology of Hinduism. He and Dattopant Bapurao Thengadi, an RSS ideologue, used to discuss about it.

Ambedkar had told Thengadi that the Sangh was working to bring the Hindu communities closer to each other" the RSS Sarsanghchalak said at a meeting in Sant Puran Das Nagar, Unnao, on Saturday. Thengadi was also a trade union leader and had founded Swadeshi Jagran Manch.

"Armed with the ideology of Ambedkar, the RSS will now take up the cudgels for the Scheduled Caste (Dalit) community to bring them in the mainstream. We will deploy our most experienced leaders on this mission," he said. In Kanpur for five days, Bhagwat held a series of meetings with the RSS members.





 


Related items
Dalit youth killed for keeping Ambedkar song as ringtone
Ambedkar a victim of 'political untouchability' says Narendra Modi
Mulki Billava Samaja Seva Sangh celebrates Ambedkar Jayanti
Dr. B.R Ambedkar birthday celebrations at Karkala