Swine flu: 31 more dead, nearly 13,000 affected
Comments::DISQUS_COMMENTS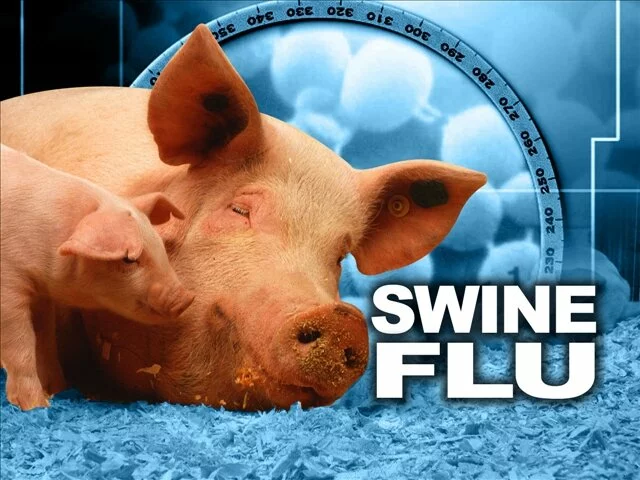 New Delhi: Swine flu claimed 31 more lives raising the number of dead to 774 and people affected by it inching closer to 13,000 even as the Government asked state drug controllers to ensure that chemist shops display prominently availability of medicines for its treatment.

"The total number of persons affected due to swine flu is 12,963 while the total number of deaths was 774 till February 20 this year," a Health Ministry source said.

 

Union Health ministry figures till February 20 said that the death toll in Rajathan reached 206 while the number of affected persons were the highest 4,185. In Gujarat it stood at 186 while 2,637 persons have been affected by it. A total of 103 people have perished in Madhya Pradesh while 92 have died in Maharashtra.

 

Telangana has reported 51 deaths while Karnataka has reported 33 deaths. Punjab and Haryana have reported 31 and 20 deaths respectively. Delhi has reported nine deaths.

 

"To create awareness in public about the availability of the drugs, you are requested to direct chemists shops in your states and UTs who have been granted license to sell, stock and distribute by retail drugs...

 

"...specified under Schedule X to display the description 'Swine Flu Medicine Available Here' in conspicuous manner in a prominent place in the respective shop," the letter written by Drug Controller General of India G N Singh to drug controllers of all states and UTs said.

 

In another letter, the DGCI directed the state drug controllers to set up a "Swine Flu Drugs Availability Monitoring Cell" with a designated officer to ensure close monitoring of availability of drugs and vaccines.


Related items
Delhi school director beaten to death after bodies of two pupils are found in a ditch
Infant dies in Lady Goschen hospital: family blames negligence of doctor
Bike knocks a pedestrian to death
Adoor Shreedhar Rao no more