Sadhvi Prachi: Hindus should boycott films by 3 khans
Comments::DISQUS_COMMENTS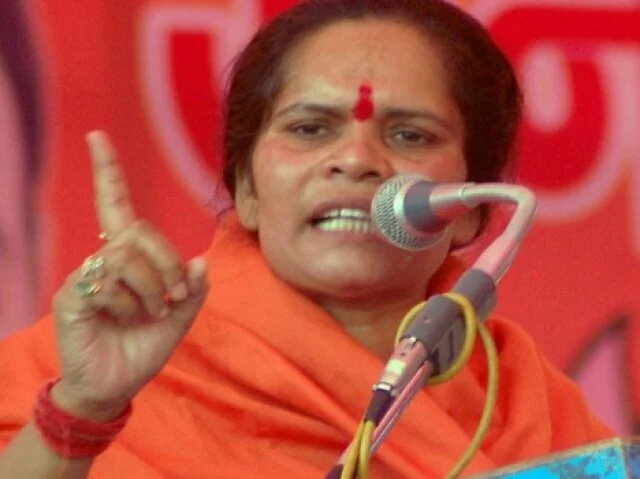 Dehradun: Sadhvi Prachi is in news yet again for her controversial statement. In the wake of the 'ghar vapsi' controversy and love jihad campaigns, BJP leader Sadhvi Prachi on Sunday said that Hindus should boycott movies by the three Khans of Bollywood as they promote love jihad, reported IBN.

Not just that, Sadhvi Prachi like the RSS chief Mohan Bhagwat, has also targeted Mother Teresa and said that Mother Teresa used to convert lower cast Hindus to Christian. She said there should be a law on conversion.

While targeting Rahul Gandhi, Prachi said that he should get married as soon as possible because his mother and sister are worried. She also added that it will be better if the girl is Indian.

Prachi made the statement at a VHP event in Dehradun and also re-iterated BJP MP Sakshi Mahraj's statement that Hindus must have more children.







Related items
Salman Khan got bail because he is a Muslim: Sadhvi Prachi