A girl far more responsible for rape than a boy: Delhi gang rape convict
Comments::DISQUS_COMMENTS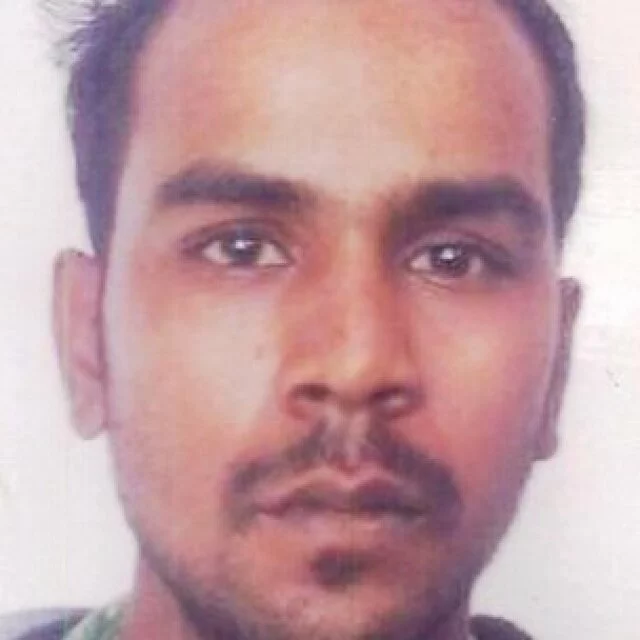 Mumbai: In a shocking interview to BBC, one of the men convicted for brutally raping and murdering a 23-year-old in Delhi in 2012 has said that 'a girl is far more responsible for rape than a boy.'

Mukesh Singh's statement has stirred controversy, bringing back horrific memories of the heinous crime that shocked the national capital in December 2012.

In the interview from jail, Mukesh Singh, whose death sentence is currently on appeal, said that women who went out at night had only themselves to blame if they attracted the attention of gangs of male molesters, as reported by The Telegraph.

His victim was a paramedical student. She was attacked by six men on December 16, 2012 after they got on a private bus while going home from a theatre.

Her friend was battered with an iron rod, which was later used to torture her. The couple was then thrown from the bus.

The victim succumbed to her injuries 13 days later at a Singapore hospital.

Mukesh, in the interview for a BBC documentary, claimed that had the girl and her friend not tried to fight back, the gang would not have inflicted the savage beating, which led her to die from her injuries two weeks later.

Describing the killing as an "accident", he said: "She should just be silent and allow the rape." He said that he along with other rapists would have let off the victim after 'doing her', only if she wouldn't retaliate. The interview will be aired on March 08, coinciding with Women's Day.

The interview, which BBC Four will air on its Storyville programme to coincide with International Womens' Day this Sunday, will be seen by women's rights groups as compelling evidence of the appalling attitudes shown by many Indian men towards women.

Singh, a slum-dweller who was 26 at the time of the attack, was driving the bus when the abduction occurred.

"You can't clap with one hand – it takes two hands," he says in the interview. "A decent girl won't roam around at 9 o'clock at night. A girl is far more responsible for rape than a boy. Boy and girl are not equal. Housework and housekeeping is for girls, not roaming in discos and bars at night doing wrong things, wearing wrong clothes. About 20 per cent of girls are good."

"The death penalty will make things even more dangerous for girls," he says. "Before, they would rape and say, 'Leave her, she won't tell anyone.' Now when they rape, especially the criminal types, they will just kill the girl"

In the BBC documentary, he adds that his stance has not changed: "This is my stand. I still today stand on that reply."

In the 2015-16 budget, Finance Minister Arun Jaitley pledged a 'top-up' of Rs.1,000 crore to the already existing Nirbhaya Fund for ensuring safety of women, while slashing the allocation to the women and child ministry by over half. The Nirbhaya fund was set under the UPA government following the horrific 16th December, 2012 gangrape in New Delhi.

 

 


Related items
Third standard girl abducted for ransom, physically assaulted
Twist in missing case: complaint lodged on man for kidnap and assualt
Missing family mystery unveils: Main plotter arrested under rape charges
Girl goes missing