Sahara's Grosvenor House put on sale; may fetch Rs 5,000 crore
Comments::DISQUS_COMMENTS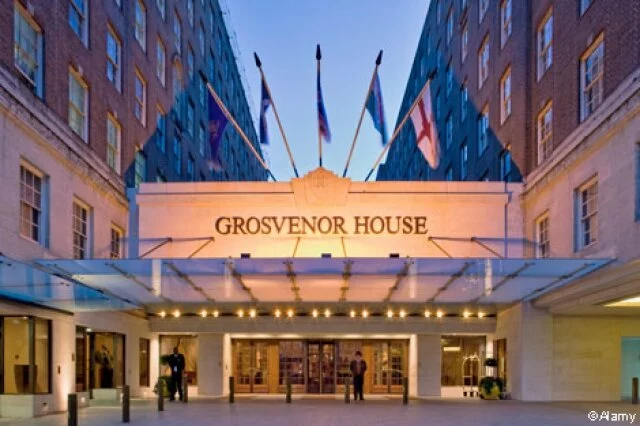 New Delhi: Crisis-hit Sahara group on Tuesday said it is working on a refinancing transaction to repay the loans to Bank of China and regain control of its Grosvenor House hotel in London.

Iconic hotel property Grosvenor House, estimated to be worth over Rs.5,000 crore, has been put on sale by the lenders to recover their loans. Sahara group said that the London hotel is being "treated under default" because Bank of China has declared "an event of default" on the US loans due to some "technical breaches" in the financial covenants.

The loan on Sahara's three hotels-Grosvenor House in the UK and two other prime hotels (The Plaza and Dream Downtown) in New York -- from Bank of China is "cross collateralised and cross guaranteed".

Bank of China put the London hotel under "administration" for recovery of its loans, while Deloitte and realty consultant JLL have been mandated to find a buyer for the property.

 
Sahara Group said the debt servicing for the UK and US loans "has always been proper and timely".

The group said "there has been technical breaches of the financial covenants, like DSCR (Debt-Service Coverage Ratio) and debt service yield etc, in the loans on the US hotels because of which Bank of China has declared an event of default on the US loans.

"But because of cross collateralisation, loan on Grosvenor House Hotel also is being treated under default," a Sahara spokesperson said in a statement.

"Bank of China has accelerated the loans and appointed an administrator who would have to take such actions in the interest of the company owning Grosvenor House Hotel to pay the creditors (BOC). One of the actions being contemplated by Administrator is the sale of Grosvenor House Hotel to pay the loan of Bank of China", the statement said.

"However this action by the administrator does not preclude us to keep working on the refinancing transaction but now we would have to proceed with refinancing transaction with the consent of the administrator which we will be taking", the statement said. "After we are able to get the loans refinanced, then the Administrator will pass the control back to the Sahara directors. And we feel confident that we shall be able to get these loans refinanced soon as we are working on that," Sahara said in a statement.







Related items
Illegal liquor seller arrested
No pay for four months, Sahara employee jumps to death