Bengaluru, Karachi cheapest cities to live
Comments::DISQUS_COMMENTS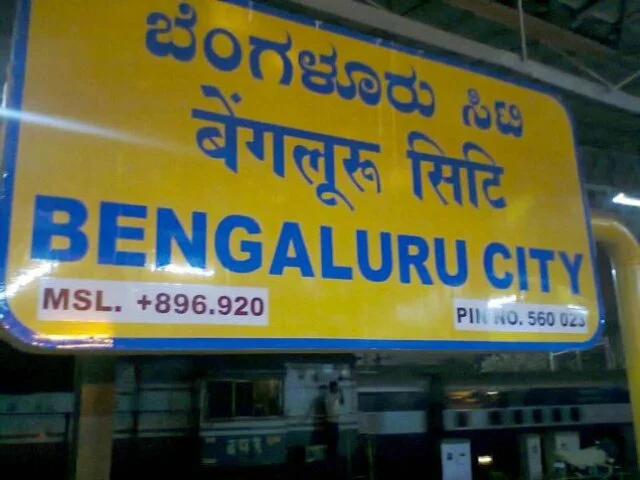 New Delhi:: India's IT hub Bengaluru and Pakistan's financial capital Karachi have emerged as the world's cheapest cities to live in, according to a new global survey. The sub-continent as a whole offers the best value for money, with Mumbai, Chennai and New Delhi also being ranked on the lower end of the Worldwide Cost of Living Report 2015 compiled by the Economic Intelligence Unit.

"Indian cities make up four of the six cheapest (cities). Structurally low wages and price subsidies on some staples have made for a highly price sensitive market. Falling oil prices will add further weight to this," the report said.

The annual report is a relocation tool, which compares the cost of living between 133 cities using New York as a base city.

Bengaluru shares the lowest rank on the list with Karachi followed by Mumbai at 130, Chennai at 129 and New Delhi at 128 on a list topped by Singapore for being the most expensive for the second consecutive year.

It heads an unchanged top five compared to last year, joined by Paris, Oslo, Zurich and Sydney. Geneva, Copenhagen, Frankfurt and Helsinki complete the top 10.

London, comes in as 11th-most expensive place, and is now as pricey as Tokyo, which was replaced by Singapore as the most expensive city last year. Relative stability at the top of the rankings is in contrast to significant fluctuations lower down, especially relating to exchange rate weakness.

Caracas, in Venezuela, falls 124 places, from 6th last year to 4th from bottom now. Conversely, Seoul, in South Korea, is rising quickly up the rankings. Ranked 50th five years ago, it is now in top 10.

"The situation of an unchanged top five is very rare for the worldwide cost of living survey and disguises some significant global drivers that are impacting on the cost of living everywhere," said Jon Copestake, the editor of the report. "Rebasing the survey to today's exchange rates would put Zurich top, highlighting how fluid the global cost of living has become," he said.

The survey compares more than 400 individual prices across 160 products and services — including food, drink, clothing, household supplies and personal care items, home rents, transport, utility bills, private schools, domestic help and recreational costs. 


Related items
Bengaluru locals find a crocodile in the middle of a road
Two persons from Bengaluru die in a ghastly road accident in Koudichar
Shocker! State IGP falls into the prey of conman: Loses Rs. 10,000
Racism at Abu Dhabi International Airport by Etihad Airways staff, Indians livid