Ravi Shankar Prasad questions why did BBC give platform to a rapist to justify his crime
Comments::DISQUS_COMMENTS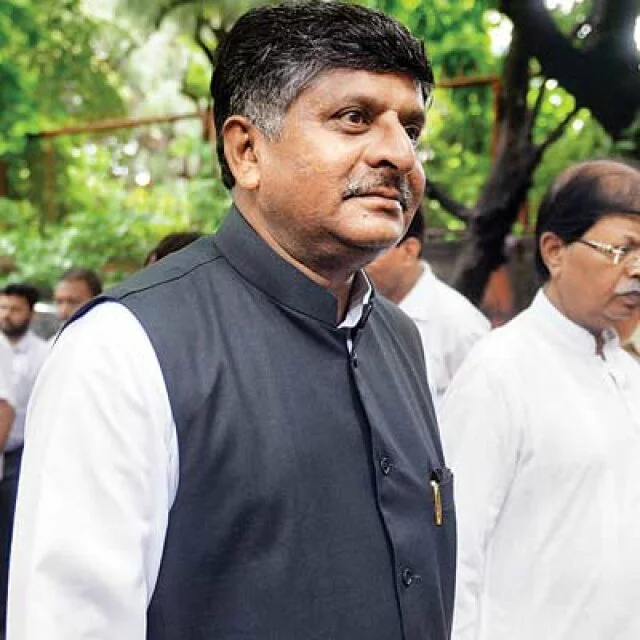 New Delhi:Union Minister for Communications and Information Broadcasting RS Prasad on Thursday justified the ban on the documentary made on the 'Nirbhaya' gang-rape case, adding that the BBC should ponder why a 'heinous' offender got a platform to justify his 'diabolical' crime.

"The convicted criminal in question has already been given the maximum punishment of capital punishment because of the heinous offence of rape in the Nirbhaya case, which has shocked the conscious of the country. Now, it is entirely for the BBC to ponder and reflect as to whether an international platform ought to be given to a heinous offender already undergoing a serious conviction awaiting appeal hearing, to justify his diabolical crime by speaking a language which totally shames the womanhood of India. On the contrary, it aggravates his conduct that he is justifying what he has done," Prasad said.

"This is reprehensible. Surely the country has felt a deep sense of revulsion. It is up to the BBC to consider that upon what standards this kind of justification of a heinous offence should be allowed to be given a platform to an offender who stands convicted," he added.

The minister further said that the documentary was banned from online portals in consequence of a restraining order by the courts for the same.

"The government fully respects the freedom of the press and the freedom of articulation of views. But as far as the case is concerned, there was a proper court order restraining any communication of the views and the documentary related facts on social media or any web portal. Therefore this order was complied purely in consequence of the court order by the IT Ministry, which has no role buy itself except to execute court order," Prasad said.

The documentary in question, titled 'India's Daughter', includes an interview of Mukesh Singh, who is among the six men accused of gang-raping a 23-year-old girl on December 16, 2012 on board a moving bus.
Related items
Former Union minister Veerappa Moily visits Akshata's house
The BBC has technology that allows people to control iPlayer with their mind.
Swacch Bharat Abhiyan in Mangaluru
Smriti Irani spotted a camera inside a trial room