Swine flu death toll reaches 1,482: 26,000 affected
Comments::DISQUS_COMMENTS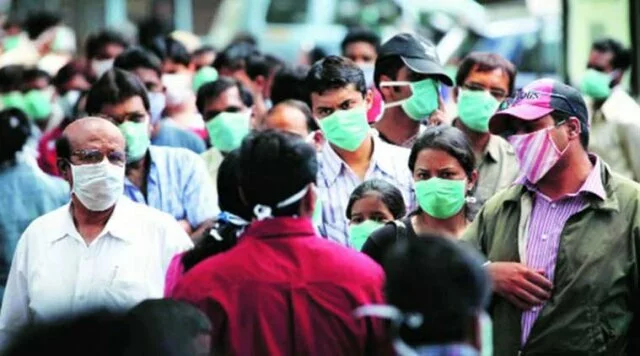 New Delhi: The swine flu toll in India has swelled to 1,482 while the number of affected persons crossed the 26,000-mark on Tuesday. A minister in the Rajasthan government has also tested positive for the disease.

The Union Health Ministry said that, as on March 9, the total number of deaths due to the H1N1 virus stands at 1,482 with as many as 26,455 people having been affected by the disease across the various states, PTI reported.

Rajasthan Food and Civil Supplies Minister Hem Singh Bhadana tested positive for swine flu and is undergoing treatment. His sample was sent from Alwar on Sunday and health officials confirmed that he has been infected with the virus.

Health Ministry data showed that the toll due to the disease was highest in Gujarat where 347 people have died while the number of affected persons was 5,715.

 
The disease has claimed 343 lives in Rajasthan, whose total of 6,030 patients is the highest so far in the country.

The toll stands at 221 while a total of 2,703 persons have come down with the disease in Maharashtra, where Bombay High Court on Tuesday directed the state government to file an affidavit within four weeks on the measures it has taken to tackle the cases of swine flu.

Madhya Pradesh has seen 201 deaths and registered 1,608 cases of the disease.

Meanwhile, Health Ministry officials said that the figure on Tuesday also includes the deaths which occurred in Delhi this year of people belonging to various other states. These figures have been updated in the cumulative total in the ministry's data, officials said.






Related items
Delhi school director beaten to death after bodies of two pupils are found in a ditch
Infant dies in Lady Goschen hospital: family blames negligence of doctor
Bike knocks a pedestrian to death
Adoor Shreedhar Rao no more