Nirbhaya's friend and sole witness of Delhi gangrape says 'India's Daughter' is a fake documentary
Comments::DISQUS_COMMENTS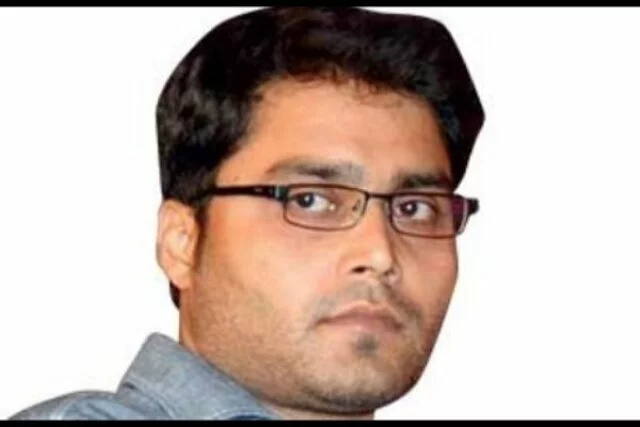 New Delhi: Nirbhaya's friend and sole witness of the savage 2012 Delhi gangrape, Avanindra Pandey, described the controversial documentary, 'India's Daughter', as 'fake'.

Speaking to IBNLive.com, Pandey says, "The documentary is unbalanced as the victim's viewpoint is missing. The facts are hidden and the content is fake. Only Jyoti (victim) and I know what happened on that night and the documentary is far from truth."

In the interview conducted by British filmmaker Leslee Udwin and the BBC, Mukesh Singh, the driver of the bus in which the 23-year-old paramedical student was brutally gangraped by six men on December 16, 2012, said women who went out at night had only themselves to blame if they attracted the attention of molesters.

"A girl is far more responsible for rape than a boy," he had said. Singh also said that had the girl and her friend not tried to fight back, the gang would not have inflicted the savage beating, which led to her death later.

Pandey also stood by the government's decision to ban the screening of the documentary in the country.

"The documentary has dented country's image and questioned law and order situation. The documentary showed that any individual can enter the Central Jail of our country and can interview a criminal," Pandey says.

The documentary was supposed to be telecast in India on March 8 (International Women's Day) but the Home Ministry has obtained orders from court to restrain the broadcast of the documentary and promised to investigate how permission was given to interview the rapist.

He further said that he has never heard of tutor Satendra, featured in the documentary, who said "Avanindra Pandey wanted to watch an action film while Jyoti wanted to watch Life Of Pi."

Pandey said, "How does he know which movie I wanted to watch on that night."

In the documentary, Singh appeared to show no remorse and blamed the victim Jyoti for being out at night.

"A decent girl won't roam around at 9 o'clock at night," he said. "A girl is far more responsible for rape than a boy. Boy and girl are not equal."

"Housework and housekeeping is for girls, not roaming in discos and bars at night doing wrong things, wearing wrong clothes."

He suggested that they "had a right to teach them a lesson."

However, Jyoti's mother said, "My daughter was about to complete her studies, she always said that you don't have to worry anymore as I am a doctor now and everything will be fine. It seems that god didn't like this. He ended everything there."

Pandey said he was also approached by Udwin to be part of the documentary. "I was approached by many people and it started one and a half years ago, in 2013. I did not want to be part of it, as I was not convinced by its motive. Also, I was not mentally prepared and had health issues as well," he said.


Related items
Delhi gangrape documentary: Tihar sends legal notice to BBC
Ravi Shankar Prasad questions why did BBC give platform to a rapist to justify his crime
Nirbhaya's father objects to BBC documentary