Hindu Youth Sena leader surrender to police on TV channel attack case
Comments::DISQUS_COMMENTS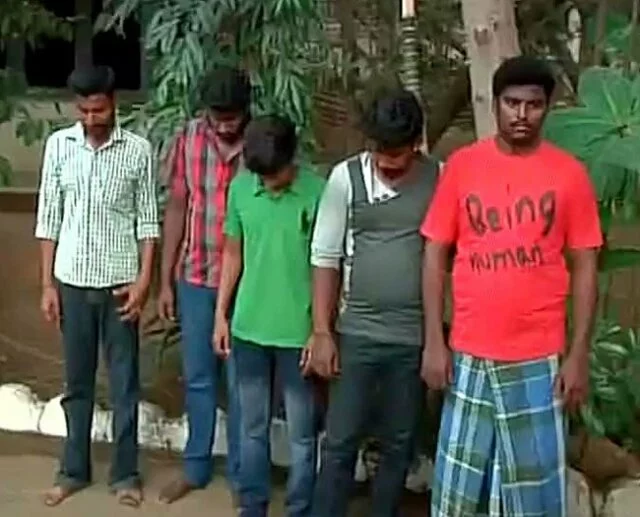 Chennai: Barely six hours after hurling two country bombs at news channel Puthiya Thalaimurai's office in Chennai, Jayam A Pandiyan, leader of Hindu Youth Sena surrendered at a court in Madurai claiming responsibility for the attack. The surrender comes as a surprise since the perpetrators of the bomb attack were seen on a two wheeler and Madurai is about eight-hour drive by road from Chennai. Police however say they are investigating into the bomb attack.

Fringe Hindu groups in Chennai have been venting their ire against Puthiya Thalaimurai ever since the channel ran promos for its women's day special show on whether mangalsutra adds value or demeans a woman. After the protests of Hindu groups, the channel decided not to air the special show. Only last week, another set of protestors gathered in front of the Puthiya Thalaimurai office attacking a camera person and breaking his camera.

Claiming responsibility for the bomb attack, Jayam Pandiyan issued a statement condemning Puthiya Thalaimurai for its anti-Hindu attitude. "Will the channel hold a debate on whether it is necessary for Muslim women to wear a burqua or whether drinking wine in a church is a good practice? Puthiya Thalaimurai has been targeting the Hindu beliefs and instead of arresting the channel officials for hurting our sentiments, the police and the government aid the channel" the statement read.

Three different Hindu fringe groups have been involved in the attacks on Puthiya Thalaimurai spread over last week. While Hindu Munnani protested outside the office on March 7 against the program, on March 8, members of Hindu Makkal Katchi assaulted a camera person and knocked his camera down. On March 12, apparently four members of Hindu Youth Sena visited the Puthiya Thalaimurai office at 3.30 a.m. in the morning and hurled two country bombs. No casualty was reported.

 
Interestingly, the BJP which had distanced itself from the protestors against Perumal Murugan's novel, has decided to throw its lot behind the protesters against Puthiya Thalaimurai. BJP's State president Thamizhisai Soundarrajan visited the ten protestors arrested in connection with the attack on camera man case in the Puzhal prison and has pledged her support to them. Apparently the party and other hindu groups in the State have decided to boycott the channel.

Meanwhile journalists group across the State protested the continuous attack against Puthiya Thalaimurai and called upon the government to take stringent action against the perpetrators of the attack.

 







Related items
Send off ceremony of Mulky station police staff
Sniper shoots suspect in Dallas Police headquarters attack
Sexual assault accused arrested from Wenlock hospital
Increasing robbery: Police holds meeting with shop owners