Bhojpuri singer Vikas Rai and 4 of his family commit suicide
Comments::DISQUS_COMMENTS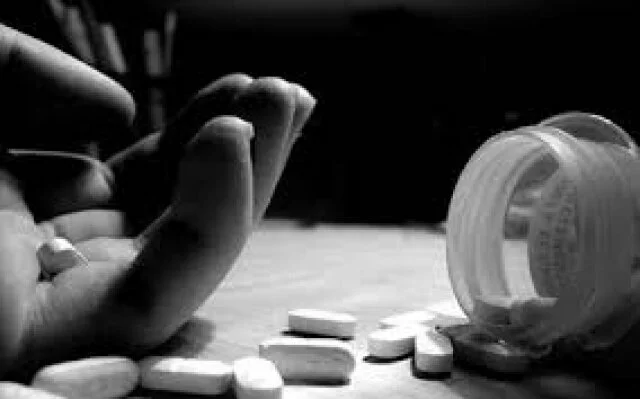 Bihar: Apparently under financial stress, a Bhojpuri singer Vikas Rai and four members of his family allegedly committed suicide while another member was admitted to hospital in critical condition in Rohtas district of Bihar, police said on Friday.

According to police, Vikas and four of his family members - his father Santosh Kumar Rai (50), mother Sunita Devi (40), younger brother Vishal Rai (16) and sister Beauty Kumari (15) - were found dead inside a room at their house.

Vikas Rai was a budding singer. His younger brother Ravi Rai alias Golu (12) was admitted in critical condition at a local hospital.

District Superintendent of Police Shivdeep W. Lande said the family appeared to have committed suicide after consuming food and drinks mixed with pesticides. "A forensic science laboratory team from Patna will ascertain the cause of death," Lande said.

 
 
Lande said that the family was said to be under financial stress as it had invested all its resources on shaping the singing career of Vishal. "Santosh had sold off his land, house, vehicles and other property to build the career of his son in music. He was very frustrated when his son's career did not take off," Lande said.

Lande said Santosh's relatives had corroborated the fact that he was in dire financial straits. Santosh's neighbours and kin told the police that he had invested a lot of money in bringing out an album of Vikas's songs in Bhojpuri but it failed to create any impact.

Sources said he had also invested a lot of money in bringing out music albums of his sons, which did not do well in the market.

Police have recovered some poisonous tablets from the site, they added. Sources said some neighbours informed local police after they suspected something was wrong.







Related items
Man commits suicide after his video goes viral: Locals express suspicion over death
First PU student commit suicide in Brahmavar
Priest ends life by setting himself afire
Advocate suicide case: Cops arrest second cousin on rape charges