To make it India-centric parts of ` India's Daughter' chopped: Leslee Udwin
Comments::DISQUS_COMMENTS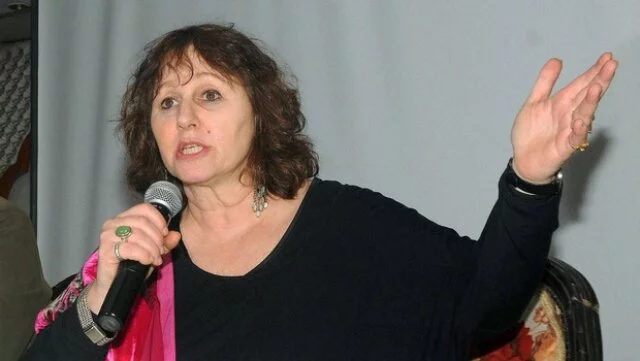 New Delhi: Leslee Udwin, director of the controversial BBC documentary based on Delhi gangrape has said that some parts of the movie were chopped to make it India-centric.

In an exclusive interview with Headlines Today, the British filmmaker said that the documentary- "India's Daughter" is a documentary on woman's rights and the international version ends with rape statistics around the world.

She said that the documentary film celebrates the "Indian spirit".

"No other country including the UK where so many rapes happen has ever stood up like this where people come on the streets to demand justice," Udwin added.

 
Earlier this month, Avinendra Pandey, Nirbhaya's friend and the sole witness to the ghastly incident had called Udwin's documentary fake. Countering his charges, Udwin said that she tried everything, including begging, to get his interview, but he refused. "He wanted money but I refused to pay," she said.

While answering a question about the claims made by authorities that she breached conditions of shooting inside Delhi's Tihar Jail, she said, "I have papers to prove that Tihar never asked for editorial control or the edited version to be shown.. the deal was just for the raw footage of the jail.. which we showed.. but I also took the final edited version that was to be viewed by a three-member committee.. two did not come and one person refused to view the footage alone".

Udwin also appealed to Prime Minister Narendra Modi to see her film as it is in line with his objectives of 'Beti Bachao Beti Padhao'.

"This documentary is a movement.. I want people all over the world to come out on the streets for women's issues like India did," Udwin said.

She said that film has been received very well across the world and people of Indian should also be allowed to watch it.







Related items
India loses to Spian 1-4 in Europe Hockey Tour
India-born Sundar Pichai is the new CEO of Google
Pakistan rules out inviting Jammu and Kashmir Assembly speaker
Pak cricketers needs to play India if they want to perform under pressure says Inzamam