AAP govt hikes water tariff by 10% for usage above 20,000 litres
Comments::DISQUS_COMMENTS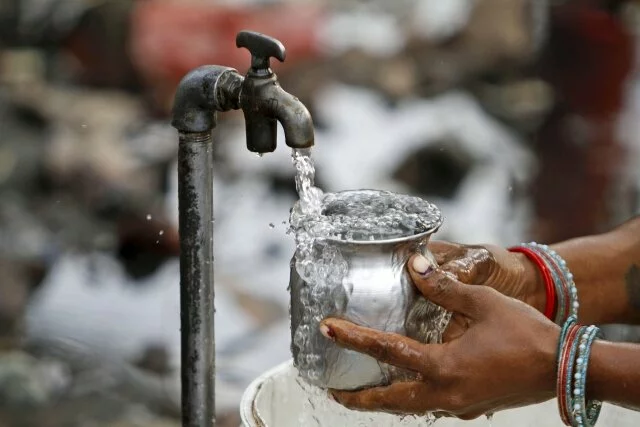 New Delhi: The AAP government in on Thursday hiked the water tariff by 10% for households consuming more than the free supply of 20,000 litres per month.

About a month after the AAP announced a scheme of free water, Delhi deputy chief minister Manish Sisodia chaired a Delhi Jal Board meeting and cleared the proposal even as BJP and Congress said it was a "betrayal of people's trust".

The hike will be applicable only to households which consume more than 20,000 litres of water per month. Those getting free water will continue getting it free.

"The hike has been approved in order to keep the financial health of the water utility intact," an official statement said. The new rates became effective from Thursday.

The government also decided to regularise all unauthorised water connections by taking a fee of Rs 3,310 which was earlier Rs 20,000. This will encourage consumers to go for authorised connections and check revenue loss.

Sisodia defended the decision and said free water to citizens can only be provided to an extent. "Water is free for those who consume up to an extent. We have to also think about saving water," he said.

The government will purchase 250 water tankers to help people living in areas not linked with piped water network. The gover nment also announced approval of 100 per cent rebate on the late payment surcharge amount for domestic water consumers, who need to clear their water bills by March 31.
Related items
People of Rayi face water problem due to untimely work of the municipality
Kejriwal ruined our family, careers, says AAP official's wife
Fake law degree row: Delhi minister Jitendra Singh Tomar arrested
Road work creates water crisis in Yadthare: Villagers warn of a huge protest