Parliament gives its nod to key Bills, Modi isolates Congress in Rajya Sabha
Comments::DISQUS_COMMENTS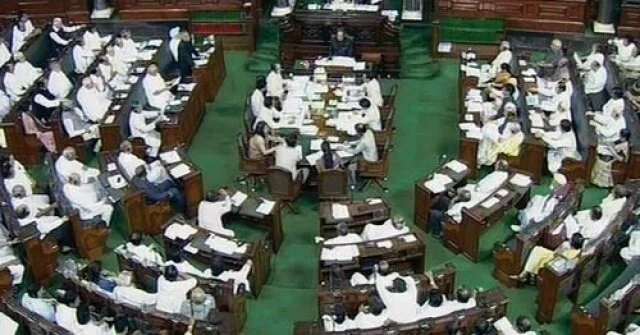 New Delhi: Prime Minister Narendra Modi's economic reforms agenda received a shot in the arm on Friday, when Parliament gave its nod to key Bills related to mining of coal and other minerals. The passage of these Bills gave a leg up to the BJP government, which could create rift in the Opposition and isolate Congress in the Upper House.

The two Bills, which had been passed by the Lok Sabha earlier, were approved by the Rajya Sabha, where the BJP lacks majority.

Another key reform Bill, which seeks to raise Foreign Direct Investment (FDI) in the insurance sector from 26 per cent to 49 percent, was passed by both Houses of Parliament recently.

The Mines and Minerals (Development and Regulation) Bill 2015 was passed with 117 votes in favour and 69 against it. The Coal Mines Special Provisions Bill 2015 was passed with 107 lawmakers voting for it and 69 against it. The JD(U) and the RJD abstained from voting.

The Congress had supported the BJP government in passing the insurance Bill on March 12 while the JD(U), Trinamool Congress and BSP walked out in protest.

"Parliament has enabled the beginning of a new era of transparent governance in the country by ending the government's discretion in allocation of minerals, which has come to be a cesspool of corruption and malpractices. I would rate these two legislations at the top of the major outcomes of the Budget session so far. Passage of the Insurance Bill, hiking FDI in insurance sector, is the next major outcome and I thank the Congress for their support," Minister of Parliamentary Affairs M.Venkaiah Naidu said.

Though the Congress and the Left voted against the two Bills related to mining of coal and other minerals, government managers were able to win over the other Opposition parties - Samajwadi Party, BSP, NCP, BJD, AIADMK, JMM and Trinamool Congress - which voted in favour of the legislations.

It may be mentioned that Trinamool chief and West Bengal Chief Minister Mamata Banerjee had recently met Modi in Parliament, demanding more funds for the state. Mamata had been at daggers drawn with the Centre owing to the ongoing probe into the Saradha scam, in which several Trinamool leaders have been found involved. The Trinamool's support for Modi's reform Bills could be an indicator of a thaw in their relations.

Sources said other Opposition parties voted in support of the Bills as the states will get more revenue as per the legislation.

The passage of the two Bills in Rajya Sabha on Friday came as a big relief for the government as the two legislations seek to replace ordinances which would have otherwise lapsed on April 5. Now these Bills would be sent to President Pranab Mukherjee for his approval before they become law.

Meanwhile, Land Acquisition Bill is still awaiting the Rajya Sabha nod.









Related items
Opposition may move motion for removal of Lokayukta
Taliban Suicide bomber, gunmen attack Afghan Parliament in Kabul
Sexual harassment case in Parliament: woman files a case on supervisor
Gajendra Singh's suicide rocks Parliament, Modi meets key NDA ministers