2 officers missing after Indian Navy aircraft crashes into sea near Goa
Comments::DISQUS_COMMENTS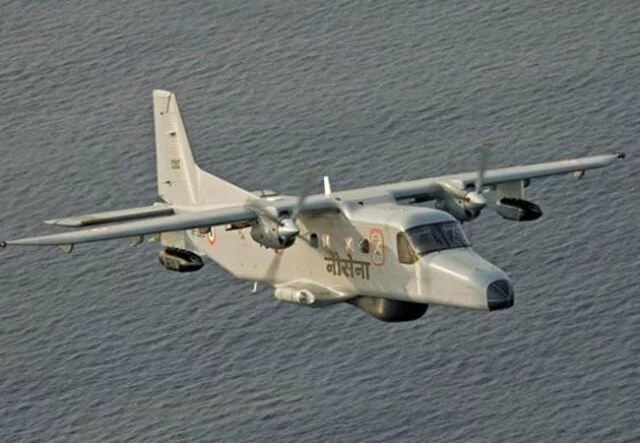 Goa: A Dornier aircraft of the Indian Navy, which was on a routine training sortie, crashed about 25 nautical miles south-west off Goa with two officers on-board missing.

While one personnel has been rescued, two officers including a pilot and a observer are still missing.

"One survivor has been rescued. Search is on to locate two more officers including a pilot and observer," navy sources said.

Accoring to initial reports, the surveillance aircraft crashed during a low flying drill at around 10:15 pm on Tuesday.

 
A search and rescue operation has been launched following the crash.







Related items
Twist in missing case: complaint lodged on man for kidnap and assualt
Missing family mystery unveils: Main plotter arrested under rape charges
Girl goes missing
Missing family from Balekkala: BJP women wing stage protest