Baby girl born with a trunk: People say she is incarnation of Lord Ganesha
Comments::DISQUS_COMMENTS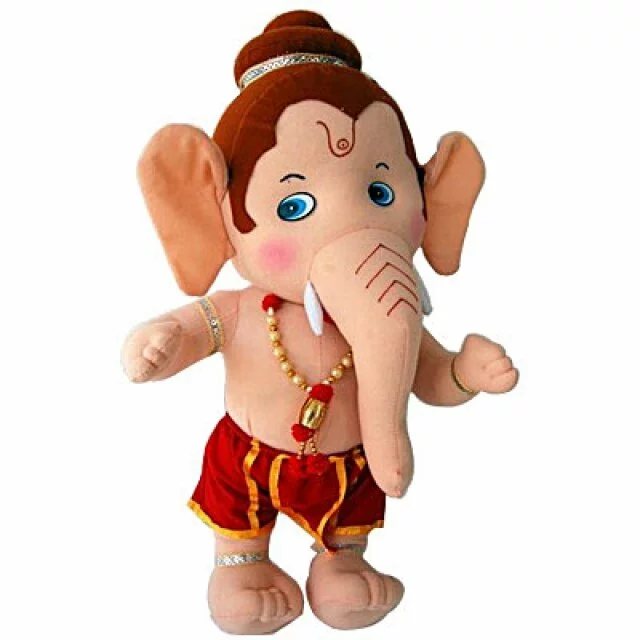 Aligarh: A baby girl born with a 'trunk' has become the center of attraction in a village in Aligarh, Uttar Pradesh, as people are flocking to see her believing that she is an incarnation of Lord Ganesha.

Born on Thursday, the child has a protuberance between her two eyes which people believe resembles the trunk of Lord Ganesha.

The people from far places have swarmed the modest house of a family of labourers to get a glimpse of the 'divine' baby.

The baby's aunt, Rajani, said the people were not even shying from making offerings to the baby like they would in front of an idol.

"My sister-in-law gave birth to a girl at 7:00 a.m. and her face looks exactly like Lord Ganesha. Everybody is saying she is an incarnation of the God. This is why whoever hears about her is coming here to get a glimpse of the baby and are making whatever offerings possible," said Rajani.

This girl is the fourth child in the family and perfectly healthy.

Neelam, a visitor, seemed pleased to have had a look at the baby.

"I believe this baby is an incarnation of Lord Ganesha and hence I have come here. I feel very peaceful having come here," she said.

People haven't stopped coming in since the news of the birth of the 'divine' baby spread.

Women and children from the village sang songs and danced their hearts out to express their pleasure at the baby's birth.

Reportedly, according to doctors this protrusion is a result of gene mutation which can be caused by malnutrition and increased pollution levels.

If the family chooses, they can go for a corrective surgery for the child at a later stage in life.


Related items
Dhoni blessed with a baby girl