Fabindia 'hidden camera' case: More women were filmed
Comments::DISQUS_COMMENTS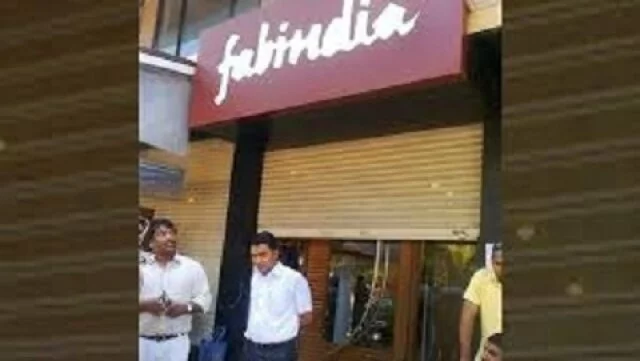 A day after Union HRD minister Smriti Irani spotted a CCTV camera in the trial room of Fabindia in Goa, police investigating the case found that several other women customers were also filmed in the changing room of the outlet.

Police said the suspects had installed the CCTV camera since the store opened around three months ago.

Fabindia Overseas Pvt Ltd on Saturday formally apologised to Irani, but denied there were hidden cameras installed anywhere in the store or in the trial rooms. It has also appointed its own three-member women's team to probe the incident. "Fabindia and its products are loved by women across the country and the globe. We highly value the dignity of women and stand for it. Customer is supreme for us," it said.

BJP MLA Michael Lobo had filed a complaint on behalf of Irani at Calangute police station on Friday afternoon and police had arrested four employees of the store. The arrested men —� Paresh Bhagat, Raju Payanachi, Prashant Naik and Karim Lakhani — were produced granted bail on Saturday.

Kartik Kashyap, SP, crime branch said, "The chief executive officer and managing director of Fabindia have been called for questioning. They will visit the police station within two days." The manager of the store, absconding after the incident, has approached the Goa court through her lawyer for anticipatory bail, added Kashyap.

During investigation, the DVR recorder was reviewed which showed that several other women were captured while changing their clothes in the trial room.


Related items
Man from Siddakatte dies in Goa
Peeping Cam Row: Crime Branch is likely to summon top Fabindia officials
CCTV in trial room: Arrested Fabindia employees, senior executives to be quizzed today
Smriti Irani spotted a camera inside a trial room