Assam Congress MLA detained for alleged links with car thief
Comments::DISQUS_COMMENTS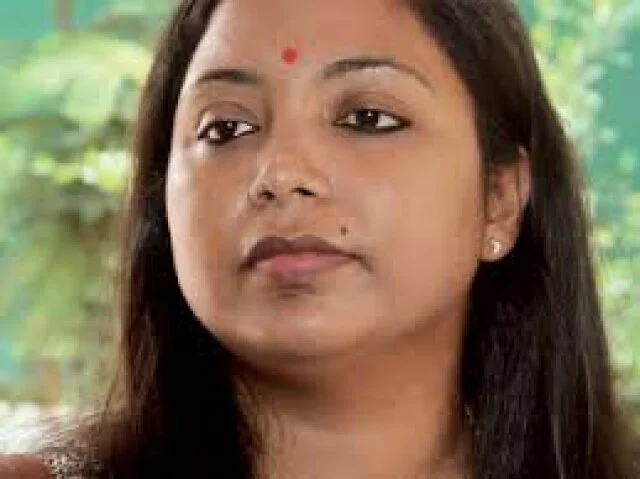 Guwahati: Assam Congress MLA Rumi Nath was on Tuesday arrested for her alleged links with car thief Anil Chauhan.

Chauhan is the kingpin of an auto theft racket that operates in Delhi and Mumbai.

"We have arrested her from the MLA hostel at around 7 am. At present, she has been kept at Dispur Police Station. During the day, we'll produce her in court and seek police remand," Assistant Commissioner of Police Suprotive Lal Barua said.

She was arrested in connection with her alleged "links with a car theft gang" under sections 120(B), 420, 212 of the IPC, which stands for criminal conspiracy, cheating and harbouring offender, he said.

 
On Monday, the Congress MLA had appeared before the press and said that she was not absconding.

"I have no connection with Chauhan but only know his wife who was also a Congress worker. This is just a political conspiracy to defame me," she said.

"I have full faith in the law of the land and will cooperate with the police at every step," the MLA said.

The Gauhati High Court has rejected two interim anticipatory bail applications of the MLA in connection with two cases in different police stations in the state.

She filed for anticipatory bail for both cases on April nine following the arrest of her estranged second husband Jacky Zakir in connection with the car theft cases.

The main accused Chauhan was arrested on April 3 while Zakir was picked up on April 8 from his house at Badarpur in Karimganj district. Her Personal Security Officer Bedabrata Barpatra Gohain was also arrested on the same day.

Police said it was found during investigation that Chauhan, wanted in a number of cases in Delhi and Mumbai besides other states, was issued Assembly car passes on the recommendation of the Congress MLA.







Related items
Suspension of MPs: Congress stage protest in Sullia
25 Congress MPs suspended for 5 days from Lok Sabha
Met Tiger Memon several times in PoK: Cong MLA from J&K
Star power for Congress to revive its image among distressed farmers in Karnataka