Separatist leader Masarat Alam arrested in Srinagar
Comments::DISQUS_COMMENTS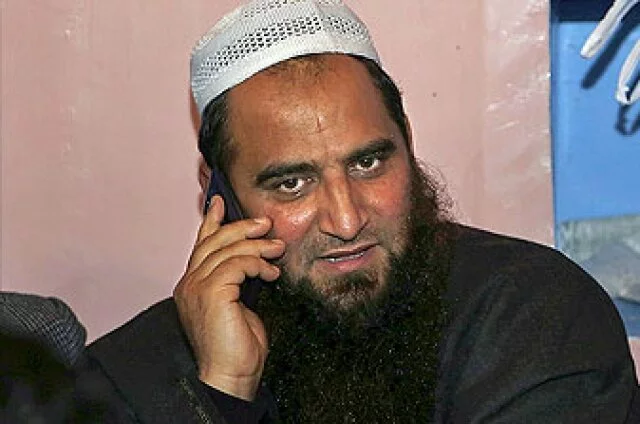 Srinagar: Separatist leader Masarat Alam, who was controversially released form prison in March, was arrested on Friday morning in Srinagar.

Alam, along with his supporters had waved Pakistani flags and raised pro-Pak slogans at a rally in the state. Earlier, Masarat along with Hardline Hurriyat Conference chairman Syed Ali Shah Geelani were put under house arrest on the eve of their rally in Tral town of Pulwama district.

Geelani had called for a march on Friday to Tral town in South Kashmir where two youths were killed in an anti-militancy operation on Monday.

Earlier on Thursday, Jammu and Kashmir chief minister, Mufti Muhammad Sayeed said that chanting of pro-Pakistan slogans and waving the neighbouring country's flag at a rally of separatist leader Syed Ali Shah Geelani was "unacceptable", assuring action as warranted by law will be taken against those involved in the acts.

Union home minister, Rajnath Singh, had asked the chief minister to take strictest possible steps against those involved in what he termed as anti-national actions. The J&K police had registered an FIR against Mr. Geelani, Masarat Alam, Bashir Ahmed Bhat alias Peer Hafizullah and others for "provocative activities including hoisting of Pakistani flag" at the rally held beside his Geelani's residence.

After a gap of five years, Jammu and Kashmir Government had allowed Geelani to hold the rally where his supporters including Masarat Alam, released from jail last month, raised pro-Pakistan slogans and others waved Pakistani flags.
Alam, who was released soon after PDP-BJP government came to power in the state, led the march from the Srinagar Airport to Geelani's residence at Hyderpora. This was Geelani's first public rally after the 2010 summer agitation in Srinagar in which over 100 youths were killed. Alam was a key player in the entire agitation and used to issue a weekly schedule for strikes. Besides the Hurriyat flags, some supporters were also seen carrying Pakistani flags as they chanted pro-Pakistan and pro-freedom slogans.


Related items
We had no clue about Masarat Alam's release: PM Modi
BJP embarrassed as Mufti Mohammad Sayeed releases Muslim League leader Masarat Alam
Voting begins in final phase of Kashmir assembly polls
Srinagar fortified for Modi: 4,000 security personnel deployed