Support Modi to fulfill his promises: Ratan Tata to India Inc
Comments::DISQUS_COMMENTS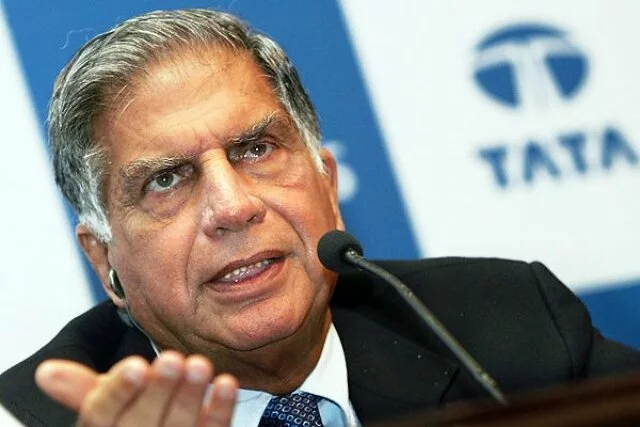 New Delhi: Cautioning the industry against getting "disillusioned so fast", top business leader Ratan Tata today asked it to give 'support and opportunity' to Prime Minister Narendra Modi for delivering on his promises.
Stating that the Modi government has not completed even one year in office, Tata said, "All of us should understand that it's a new government, and we need not get disillusioned and dissatisfied with so fast."

The comments come at a time when various business leaders including HDFC Chairman Deepak Parekh, Marico Group's Harsh Mariwala and the new CII President Sumit Mazumder have talked about a need for the new government's reform measures to start reflecting on the ground.

"There's a great deal of hope in the inspirational leadership of Modi. He is still in the early stages of defining what he hopes to deliver a new India. The implementation hasn't really taken form this year. But we still have to give him the opportunity to implement what he has promised," Tata said here.

He was replying to a query on his views about the economy under the new regime during the convocation of the 'Mumbai International School of Business Bocconi'.Expressing confidence that the Prime Minister will deliver on his promises, Tata said: "We're all hopeful that the country will move forward in the manner that Modi predicted.

"We really need to support it if we need to have a new country and outlook both internationally as well as domestically."

He added: "In short, we're all hopeful that the country will move forward in the manner that Modi predicted." 
Mazumder said yesterday at a press conference in the national capital that the Modi government has taken forward reforms in various areas but issues like land acquisition were still coming across as key bottlenecks for implementation of large projects, while the industry has also been experiencing obstacles with regard to the Companies Act.
Mazumder also highlighted that although progress has been made in reforming labour laws, a lot needs to be done, while there are "still certain factors which need to be resolved in the ease of doing business".
The Prime Minister, as also other top government leaders, have asserted that all efforts are being made to improve ease of doing business.
Related items
Modi to visit Sheikh Zayed Grand Mosque in Abu Dhabi,
Desperate Congress wants power to remain concentrated with one family: PM Narendra Modi
PM Modi meets prize winners of Techno-Challenge 2015
Commander-in-Chief of Myanmar Defence Services meets PM Modi