Fathers are responsible for increasing population
Comments::DISQUS_COMMENTS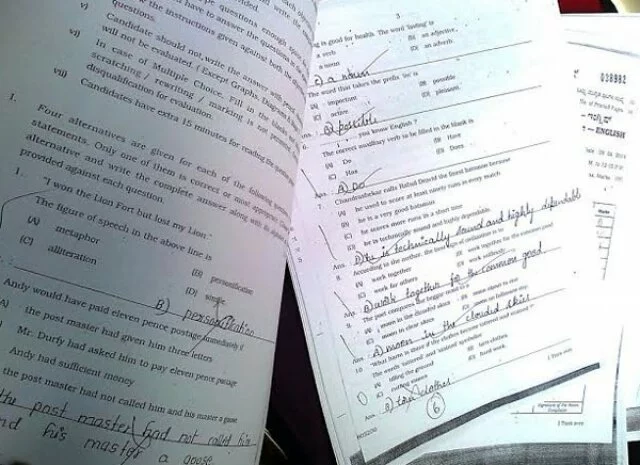 Agra: Fathers are responsible for increasing population in India. Because, they produce 9-10 children, but don't afford to give them good education. As a result children don't get good education which in turn makes them suffer in life. Under educated, poor men marry early and again start producing children. The cycle continues.

If you think some studies have found this or an expert said these words, you are wrong. This was the explanation given by a 10th standard student. And what surprising more is this was the answer he had written on his science papers during final examination.

The incident happened in Agra. When the evaluators read this paper they laughed falling on the ground. But at the same time they agreed though the student cannot be given marks for his answer as per rules, somewhere he is right. He has a broad thinking that is not just limited to text books or this might be his own experience they add.

 

 


Related items
Mulki: Felicitation of students who excelled in studies
SSLC achievers honoured at Kuntalpady
Father assaulted daughter sexually: arrested by cops
Father and daughters booked for allegedly threatening woman