Mountaineer Malli Mastan Babu's final rites will be held on Saturday (today)
Comments::DISQUS_COMMENTS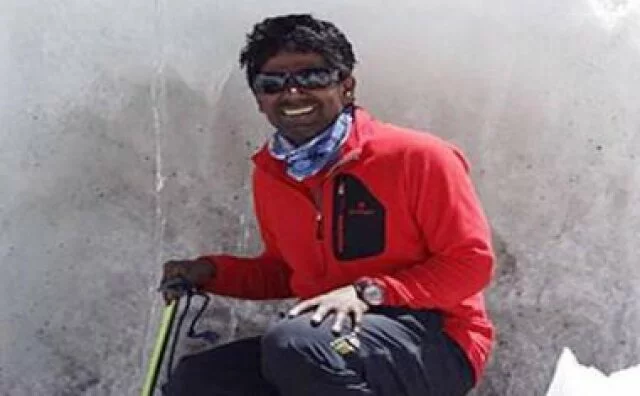 Chennai: The body of ace Indian mountaineer Malli Mastan Babu, who died while scaling the Andes mountain range in Chile last month, arrived in Chennai on Friday, en route to his native place in Nellore district of Andhra Pradesh. Family members and AP government officials were present at the airport to receive his body.  The final rites will be held on Saturday April 25 at Nellore.

The 40-year-old was attempting to climb Cerro Tres Cruces Sur, the second-highest mountain of Chile (6,749m) when he went missing on March 24.

On April 3, a helicopter search party found his body. Due to adverse weather conditions, Mastan's body could be brought back to the base camp only after several days.

His sister Malli Dorasanamma brought his remains to Delhi from Argentina on Friday morning. A flight carrying the coffin then landed at Chennai at around 1. 30 pm following which it was taken to Nellore. Union minister M. Venkaiah Naidu, state ministers and officials will attend the last rites to be held on Saturday.


Related items
Final rites of Mustafa performed at his native place
Mountaineer Mastan Babu's body to be brought home soon
PM Modi may help get Malli Mastan Babu's body home
Ace mountaineer Malli Mastan Babu dies in the Andes