Earthquake measuring 7.5 rips North and Eastern India
Comments::DISQUS_COMMENTS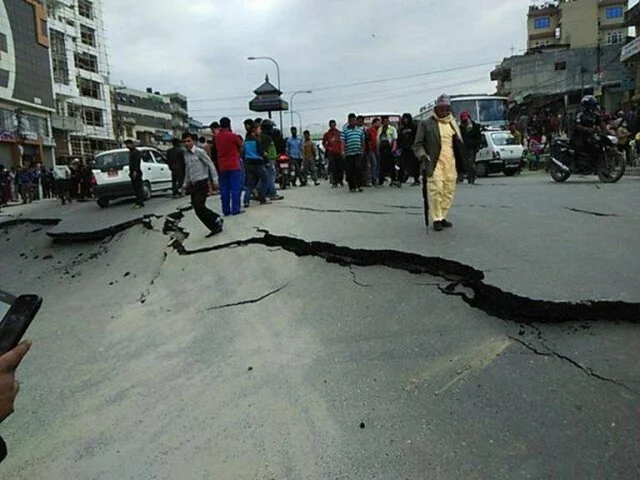 New Delhi: Tremors were felt across northern and eastern parts of India on Saturday afternoon.

According to reports, the epicentre of the tremors was said to be in Pokhra, Nepal, with the European Mediterranean Seismological Center stating that the earthquake measured 7.5 on the Richter scale.

 The tremors were felt in Jaipur, Lucknow, Guwahati and Patna, besides Delhi and the National Capital Region (NCR). People were seen moving out of their homes and places of work as part of standard operating procedure when tremors occur.

 According to preliminary reports, the earthquake measured 6.0on the open-ended Richter Scale in India.

 According to reports in Reuters, many buildings were annihilated in Nepal. People are posting images on social media, displaying large scale destruction.

No reports of large scale destruction emerged in India. However, the tremor created panic amongst people. Meanwhile, metro services in Delhi and Kolkata were suspended for a brief period.

 


Related items
3 killed as 6.5-magnitude earthquake hits Xinjiang in China
5.6-magnitude earthquake rocks Assam
India announces $1 billion for rebuilding Nepal
Strong earthquake shakes eastern Japan