Manohar Lal Khattar remains frontrunner in Haryana
Comments::DISQUS_COMMENTS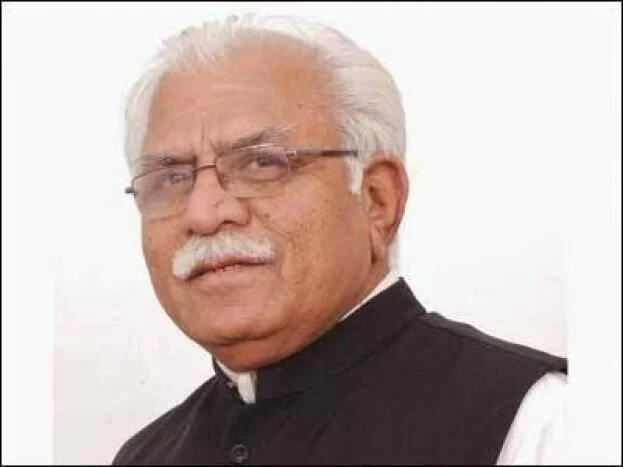 New Delhi: Even as the Bharatiya Janata Party is a clear winner in the Haryana elections and will form the government, the question still remains as to who will be the next Chief Minister. Karnal MLA Manohar Lal Khattar, an RSS man, and a non-Jat, is emerging the frontrunner. The final decision will be taken by the legislative party which meets on Tuesday.
Khattar was an RSS worker from 1980 to 1994 and then joined the BJP. Sources say he is a close aide of PM Narendra Modi. Riding on the Modi wave, Khattar, a bachelor above the age of 60, was confident of winning the Karnal seat and he did by a huge margin.
Captain Abhimanyu is the Jat face of the BJP in Haryana and the argument in his favour seems to be just this that a non-Jat CM in Haryana may not be good for BJP's prospects in adjoining states like Delhi, Rajasthan and UP. But with only 9 out of 27 BJP Jat candidates making it to the Vidhan Sabha, it would be difficult for the BJP to ignore the massive non-Jat mobilisation in its favour.
As the legislature party meets in the presence of central observers on Tuesday, the newly elected MLAs will take a final call on who will sit in the Chief Minister's chair. BJP sources say that the Jats of Delhi, Haryana, Rajasthan and UP aren't culturally connected and hence, a non-Jat is best suited for the top job. Those building the case for a non-Jat Chief Minister also add that the margin of victory of non-Jats is much bigger than Jats.
Related items
BJP sweeps Madhya Pradesh civic body polls
'Aatidonji Kamala Koota' organised in Karkala
Mangaluru: Protest without permission - 29 BJP activists detained
Hema Malini may swing financial loan of $10 billion