Camel trading at Pushkar fair hits a new low, concerns raised over the declining number
Comments::DISQUS_COMMENTS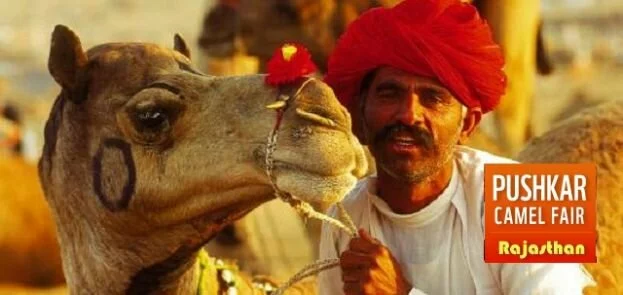 Pushkar: For years, camels have been the main feature of the Pushkar fair. However, the biggest takeaway of the 2014 Pushkar Fair which recently concluded seems to be the declining numbers of camels spotted at the event. Photographers outnumbered the beasts leaving a question mark on the fair's identity centered around the ship of the desert. Camel keepers estimate that Pushkar saw just 2,500 camels this year which is nearly half of the number attained in 2013.

Ironically, the scenario comes at a time when the Rajasthan government has made camel a state animal. The government also intends to bring in a law punishing camel slaughter and trafficking soon. With poor sales, camel keepers from faraway villages had to return disappointed. "Fodder and camel keeping is becoming more and more expensive and there are no buyers. At this rate we will have to let them lose," camel keeper Bhanwarlal said.

Once sold for Rs 25,000 to 40,000, camels are now fetching only Rs 8,000 to 10,000. Shrinking pastures, and a fall in demand from the Border Security Force, which maintains a camel cavalry contingent, is also a concern.

"Our forefathers have kept camels for so many generations, we have been keeping them but our children will only keep camels if animals last," camel keeper Khemchand said. The new laws are intended to protect camels whose numbers have declined from 7.63 lakh in 1995 to 2.24 lakh in 2013. But experts feel it could be self defeating unless there are incentives for camel breeders to promote camel milk products.

Use of camels as eco-friendly means of transport, using camel dung as manure and building shelters for old and sick beasts are some of the steps that can be taken to save the animal. With sharp decline in the number of camels as well as loss of inclination and ability among the camel keepers to continue with what their forefathers have done all these years, camel lovers and conservationists fear that Pushkar fair which has camels as it unique selling point too stands to lose its identity.


Related items
President adresses the nation ahead of I-Day
Politics and National Development lecture program at Alva's
PM Modi greets nation on various festivals
As three-nation trip begins tomorrow, PM Narendra Modi to hold 24 bilateral meetings