Hinduism heritage of Hindus, not their fiefdom: RSS chief Bhagwat
Comments::DISQUS_COMMENTS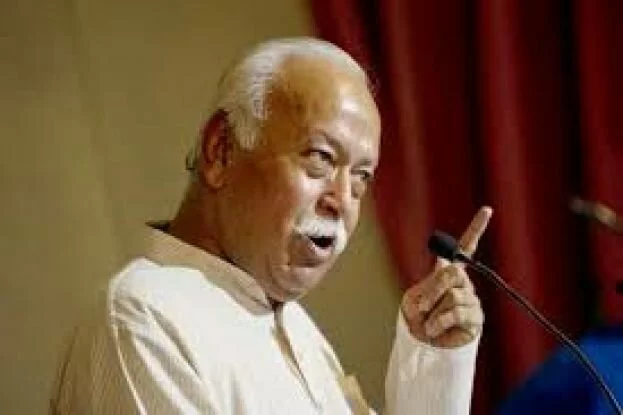 New Delhi: Rashtriya Swayamsewak Sangh chief Mohan Bhagwat said people of India have not treated Hinduism as their fiefdom but as their heritage meant for the world and there is a greater need for people in the country to have knowledge of its roots than those abroad.
Speaking at a function for the launch of the international edition of "Encyclopaedia of Hinduism" at Vigyan Bhawan in the national capital, he said that it is important to give information to children about their roots as this is currently missing from their education and learning system.
"The word Hindu was not there before. The tradition and religion was there but the word itself was not there. It was then known as humanity.
"It is true that Hinduism emanated from Hindustan and evolved further here but people of the country have never considered it as their fiefdom and have only considered it as their heritage, which is meant for the world," he said.
"There is a greater need for people in the country to have knowledge of Hinduism than those abroad...We need to provide knowledge about our roots to our children as the same is not made available in education and neither by their parents," Bhagwat said.
The RSS chief noted that people related religion to rituals and that was the reason why today's problems have cropped up and asserted that what is right in priciple has to be practically correct also as per Hindu religion.