PM Narendra Modi wins TIME magazine's readers' poll
Comments::DISQUS_COMMENTS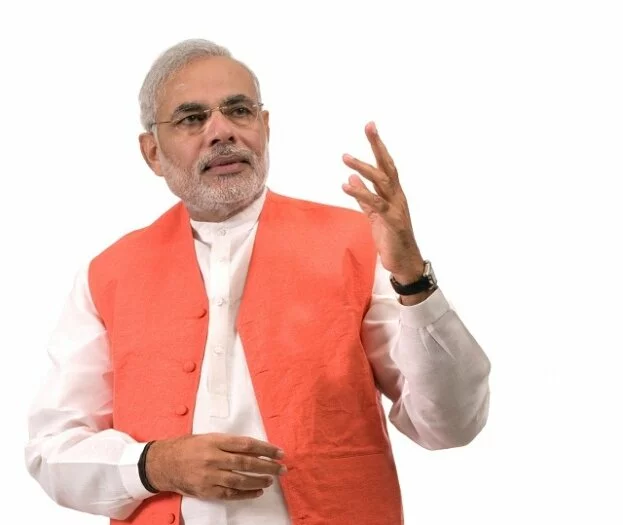 New Delhi: Prime Minister Narendra Modi has been named winner of this year's readers' poll for TIME 'Person of the Year', securing more than 16 per cent of the almost five million votes cast.

However, he did not make it to the final eight selected by TIME for the annual 'Person of the Year' title.

Protesters in Ferguson, who were demonstrating against a grand jury's decision not to indict white police officer Darren Wilson who shot and killed unarmed black teenager Michael Brown in August ranked second with 9 per cent of the votes.

TIME said "a strong showing of readers from India" helped drive Modi's first-place finish.

"More people from the country voted than from any other country, with the exception of the United States," it said.

Readers from more than 225 countries participated in the online poll, with US votes leading the tally at 37 per cent, followed by India at 17 per cent, and Russia at 12 per cent.

TIME said Modi became Prime Minister in May after securing a landslide victory on a "platform of rebooting India's stalling economy."

"But his detractors have questioned his past record," it added.

Hong Kong protest leader Joshua Wong, Nobel Peace Prize-winner Malala Yousafzai and the doctors and nurses treating Ebola rounded out the top five.

A majority of votes, 60 per cent, came from desktop computers. Just over 35 per cent came from mobile devices, and 4.5 per cent of readers voted on tablets.

Modi, who "entered office this year on the promise of reviving the country's economy", however has not made it to the list of eight finalists shortlisted by TIME editors for the 2014 Person of the Year title, which will be announced on Wednesday.

Names of the eight finalists were announced by TIME editor Nancy Gibbs on Tuesday.

Making it to the final eight are founder and CEO of the Alibaba Group Jack Ma, Apple CEO Tim Cook, pop star Taylor Swift, Ferguson protestors, Russian President Vladimir Putin, Ebola caregivers, National Football League commissioner Roger Goodell and President of the Kurdistan Region of Iraq Masoud Barzani.

The annual honour, that has been bestowed by the magazine since 1927, goes to the person who "most influenced the news" during the year "for better or worse."

Modi was among the 50 global leaders, business chiefs and pop icons named as contenders for the annual honour.

In a separate "Face-off" poll, Modi had been pitted against Indonesia's new president Joko Widodo. In this poll also, Modi maintained a significant lead and garnered 69 per cent votes in his favor as against Widodo's 31 per cent.







Related items
Prime Minister Narendra Modi arrives in Seychelles as a part of three nation tour
Narendra Modi is allergic to me: Anna Hazare
Post-poll data says Delhi still happy with Modi
No stone should be left unturned to involve and integrate the youth of India in the nation's progress and development:Modi