I will take shower after cleaning dirt in defence deals: Parrikar
Comments::DISQUS_COMMENTS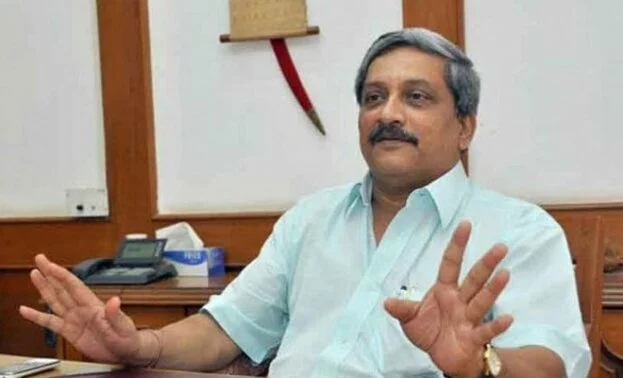 New Delhi: Defence minister in the previous UPA government and popular as Mr Clean, A K Antony, came under sharp criticism from incumbent Manohar Parrikar, who on Friday said the same level of cleanliness was not reflected in defence procurement under the UPA regime.

Parrikar promised a new policy for blacklisting companies and prescribing role of middlemen in defence deals by January, before flying off to Goa for the weekend, ignoring criticism for frequent visits to his home state.

"I agree Antony may have a clean image. But that does not mean the reflection of cleanliness is on the actual procurement. There is no solution only by remaining honest," said the defence minister.

Though Antony's personal integrity was above board, India's longest serving defence minister faced sharp criticism from several quarters for slowing down the procurement as he ordered elaborate investigations on every allegation – including  anonymous ones from rival companies – and blacklisted many firms whose guilt was not established in a court of law.

Parrikar promised to change all that. "Your hands will be dirty, if you want to clean up the dirt. Goa politics is worse than the ministry of defence. I came out of that. I will take a shower and get myself cleaned up after cleaning the dirt," he said. The new policy would decide how and whether a firm should be blacklisted in military deals. It would also determine the role of middlemen and commercial agents.

"We should be in a position to have a very clear cut policy by January on representatives and on blacklisting. What does blacklisting mean. How far can we take it forward," will be decided, he said. The Italian arms major Finmeccanica, for instance, has 39 subsidiaries and blacklisting the firm would mean procurement programme with all these companies would come to a standstill.

Having representative with a very clear method of payment and fees was a better solution to the defence forces than delaying the procurement procedures. There should be a clear agreement with the Defence Ministry in advance. Very heavy penalty (would be imposed) for violation," he said at a function here, organised by a television channel.

The minister also promised a solution to the vexed one-rank-one-pension issue in the next four to six weeks.


Related items
No Chinese incursion into India's territory: Defence Minister Manohar Parrikar
Atal Bihari Vajpayee, Madan Mohan Malviya to be honoured with Bharat Ratna
ISIS admirer was planning Peshawar-like attack on Mumbai school
Intense cold claims several lives across North India