Mehbooba hints at not being averse to BJP
Comments::DISQUS_COMMENTS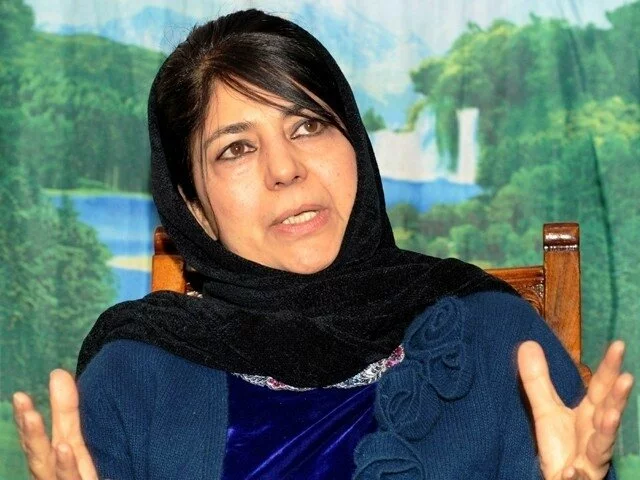 PDP leader Mehbooba Mufti on Wednesday met Jammu and Kashmir Governor N.N. Vohra and dropped hints that her party is not averse to joining hands with BJP as she said the poll mandate was an "opportunity" for Prime Minister Narendra Modi and invoked Atal Bihari Vajpayee.

Without giving details of what exactly she discussed with Mr. Vohra, Ms. Mehbooba said her meeting with the Governor was "informal" in the wake of a "decisive but divided mandate" thrown up by the recent Assembly polls.

Answering questions over the issue of government formation, she told reporters that "PDP's priority is not to cobble up a majority for the sake of government formation."

Whatever formation is firmed up, it should respect the mandate of the people and have the principle of "reconciliation", she said, adding "till that is not taken along, forming any government will be useless".

Ms. Mehbooba, whose party has bagged 28 seats in the 87-member Assembly, said the mandate was a "challenge and opportunity" for national leadership be it NDA or Congress.

"For NDA government, it is a big responsibility, for Mr. Modi, it is a big responsibility. Jammu and Kashmir has been the biggest challenge for any PM right from Nehru till date," Ms. Mehbooba said.

Referring to Mr. Modi's "dream" of development and addressing the problem of unemployment, the PDP leader said there cannot be "development till there is peace on the ground".

In this regard, she invoked former Prime Minister and said "It is not possible till Vajpayeeji's political process is taken forward."

She noted that for peace in Jammu and Kashmir, Mr. Vajpayee had "started a political process. Vajpayeeji had started dialogue with Hurriyat, he had started dialogue with Pakistan when L.K. advani was the Deputy Prime Minister. We got generous economic package. UPA continued it for some time and then stopped it."

"It is not about BJP, NC or Congress but respect for PDP's agenda for reconciliation. If leadership rises to occasion and takes this mandate head on, then government formation is a matter of 15 minutes," the PDP chief said.

Ms. Mehbooba underlined that PDP had got "majority" in Kashmir valley while BJP had got "majority" in Jammu region and the mandate of the people needs to be respected.

She said if the "opportunity" is used, then Jammu and Kashmir can be a "model". In this context, she recalled the statement of Jawaharlal Nehru that the state can be a "showcase" to the world.

While replying to questions, she cited media reports to say that PDP has the support of over 55 MLAs.
Related items
BJP will rule for the next 20 years: Amit Shah
Congress doesn't know how to protest: Maniraj Shetty
Youth Congres protest against BJP in Bengaluru
Maharashtra govt to build 11 lakh houses in Mumbai